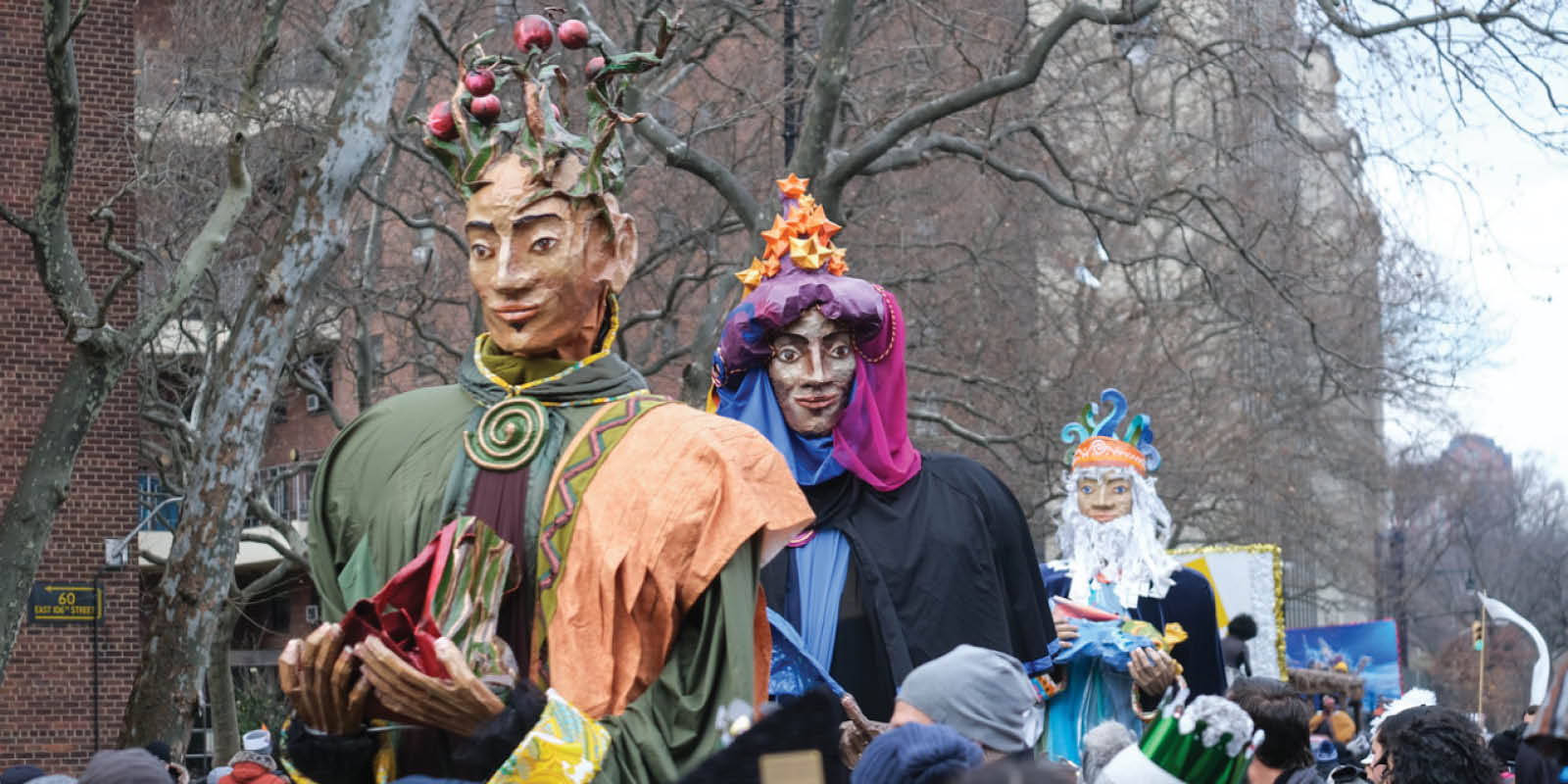 For more than forty years El Museo del Barrio has hosted a Three Kings Day Celebration (and later Parade) on January 6, as well as other educational and public programming, with the purpose of keeping the Three Kings traditions alive. Each year, El Museo's dynamic parade, led by the giant Three Kings puppets, winds through the streets of El Barrio and includes lively music, colorful costumes, animals, floats, and thousands of students and community members as participants.

Visitors can explore this important cultural celebration through museum visits, facilitated discussions with educators, gallery-guided talks and hands-on workshops, linking art-making experiences that are available on-site at the Museum and off-site at various partnering organizations.
Like The Three Kings, children and adults who marched in El Museo's Three Kings Day parade wore headdresses and crowns to commemorate the occasion. Using the materials and instructions listed below, students can create their own crown to bring to the Three Kings Day virtual celebration. Children may need help from a teacher, parent or partner to complete the activity.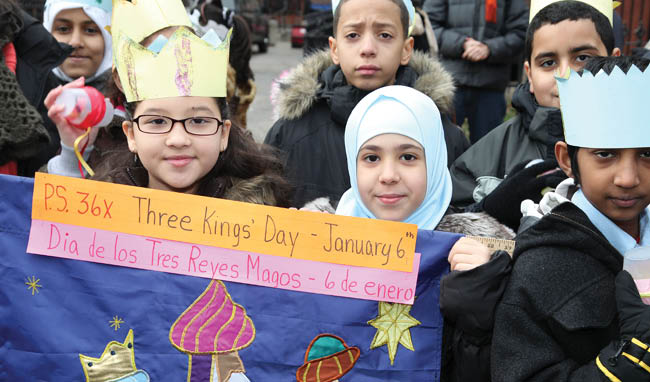 Learn about the Taino, African, and European influences embedded throughout the traditions of this festive celebration that has been celebrated by El Museo for more than 40 years. Participants will delve into the stories, music and visual art of the holiday and explore the origin of our fantastic 14-foot puppets and the museum's parade.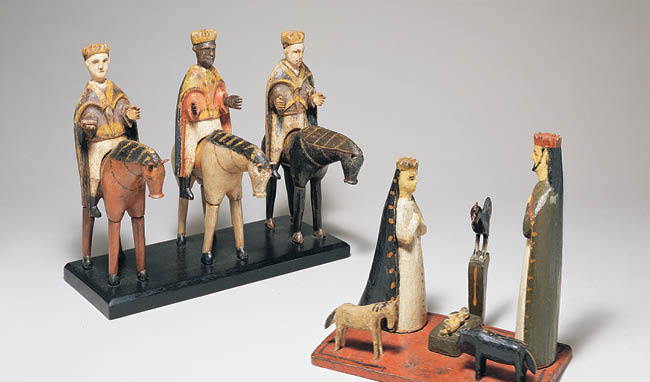 Like Christmas or Navidad, in some Spanish-speaking countries including Spain, Puerto Rico, Cuba, the Dominican Republic and Mexico among others, Three Kings Day is a religious holiday that has become a popular cultural event. Celebrated with music, singing, family gatherings, and the sharing of food, Three Kings Day is a holiday that conveys the spirit of giving.