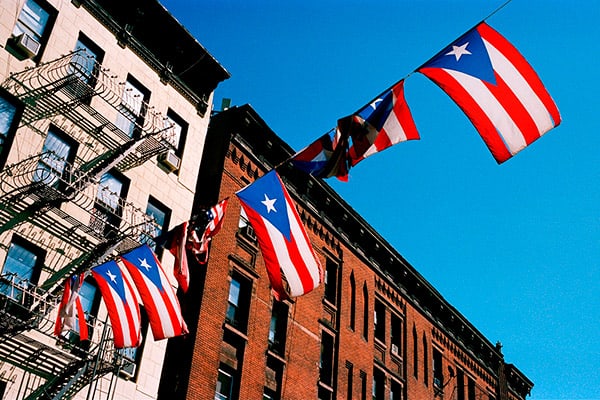 El Barrio carries a unique history that is still evident today. From the moment you arrive, you're surrounded by its colors, rhythms and intense cultural richness. The neighborhood spans from East 96th street to East 125th street, from Fifth Avenue to the East River. As early as the 1800s, it was home to Native Americans and later African American farmers and German and Irish immigrants. The area was predominantly Italian until after World War II, when a wave of Puerto Ricans arrived, transforming it into El Barrio – Spanish for "neighborhood" – also known as Spanish Harlem.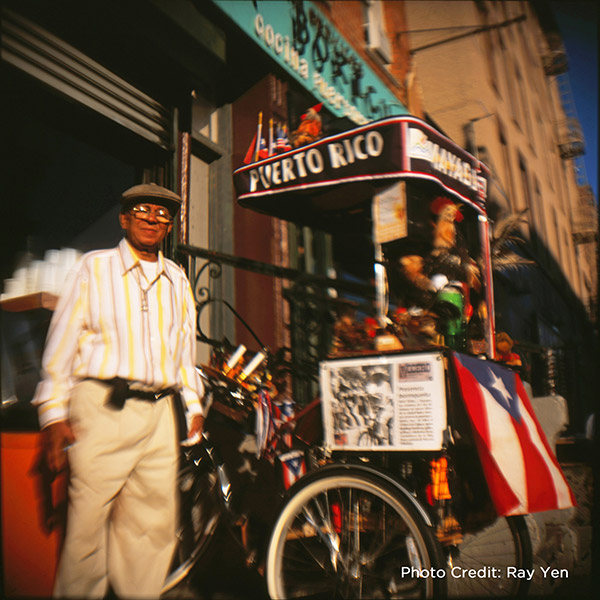 Today, the neighborhood remains primarily Latino, with a host of immigrants from Mexico, South Korea, Dominican Republic, Haiti, China, Central America, and South America. This cultural diversity is reflected everywhere you turn through a multitude of endless local-community cultural centers and gardens reflect the neighborhood's cultural diversity. Street art and murals depicting the past and present make for an eye-catching, never-ending walking tour.
El Barrio, also known as East Harlem, located in Manhattan's Upper East Side, is among one of the most vibrant and culturally rich neighborhoods in New York City, and home to El Museo del Barrio. Historically an immigrant enclave, the neighborhood has welcomed waves of European, Puerto Rican, and more recently Mexican and Dominican im/migrants. The community's cultural history and diversity is reflected in the sights, sounds, and tastes of this unique neighborhood.

Learn more about El Barrio on El Museo's bilingual guide on the Bloomberg Connects app.

Download App Here >
Use these activity cards to tour El Barrio, a vibrant neighborhood full of gardens, public artworks, and cultural institutions.