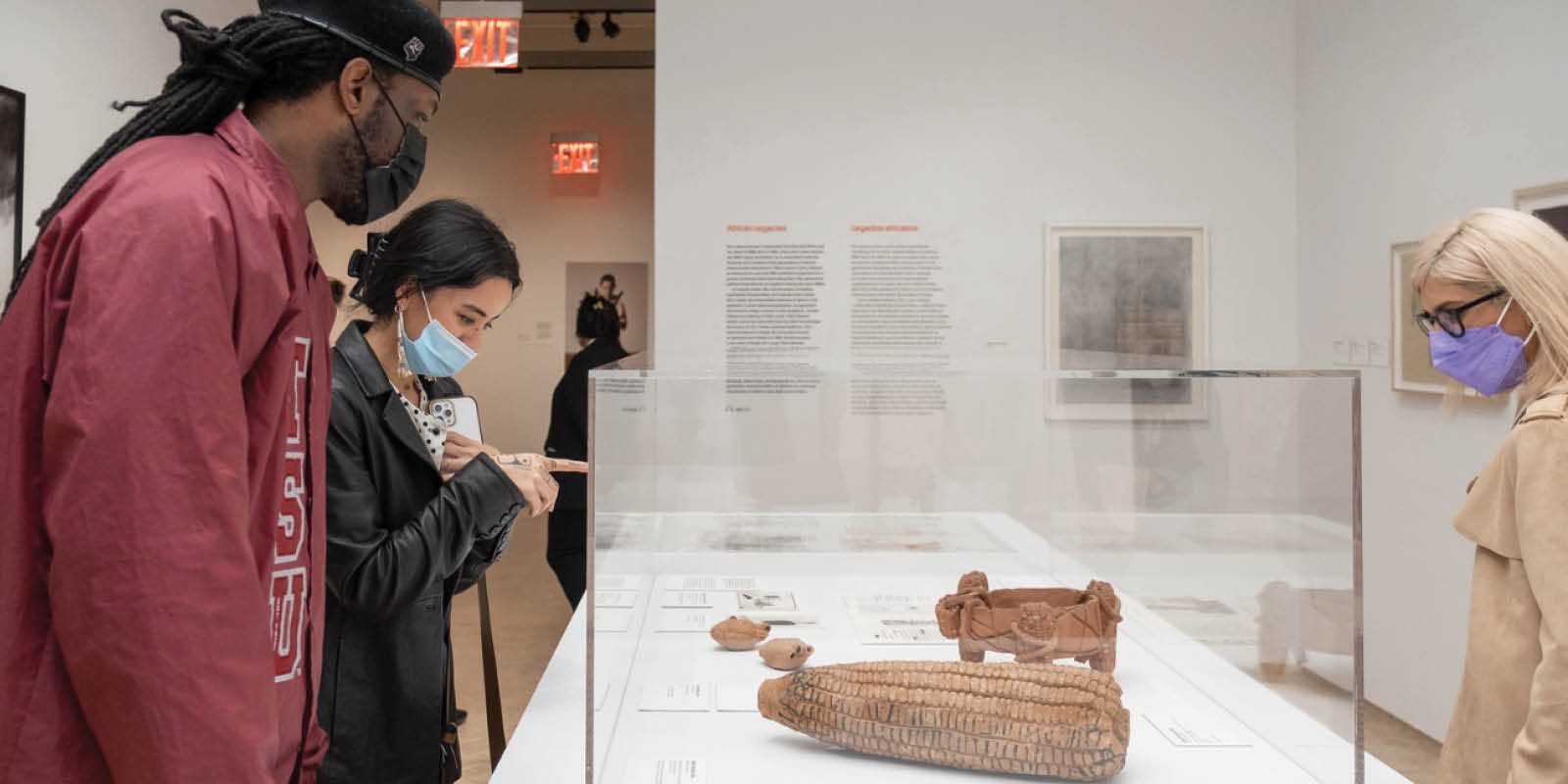 With the support of our generous sponsors, El Museo's educational programming and curatorial departments offer a variety of ways to engage with the Museum's mission and history, experience the Permanent Collection and exhibitions, and enjoy cultural celebrations. For more information, please email
development@elmuseo.org
.
El Museo's programs seek to foster a space for individual and collective sharing and understanding of objects and topics through inquiry and dialogue. Through initiatives like our teen programs, guided tours, or hands-on art workshops, participants have the opportunity to consider the experiences of people from Puerto Rico, Latin America, the Caribbean and the United States in a meaningful way by learning about these regions' diverse and related histories and cultures and our relationships to them.
El Museo's Curatorial department is proud to care for one of the largest collections of Caribbean and Latinx art. With over 8,500 objects, the collection is a unique cultural resource that reflects the institution's decolonized and diasporic history and ethos. The permanent collection has been re-envisioned into six evolving thematic sections, which include: Urban Experiences, Expanded Graphics, African and Indigenous Heritages, Craft Intersection, Women Artists, and Representing Latinx.
As home to some of El Museo's programming and events, El Teatro brings music, dance, theater, and film to our local community as well as visitors from around the world. Contributing to the cultural landscape of New York City, El Teatro is an irreplaceable resource for all. By sponsoring a seat, you can directly support the care and maintenance of this landmark theater and El Museo's future programming. Sponsors have the opportunity to personalize one name plaque per seat sponsored. For more information, please email
development@elmuseo.org
.