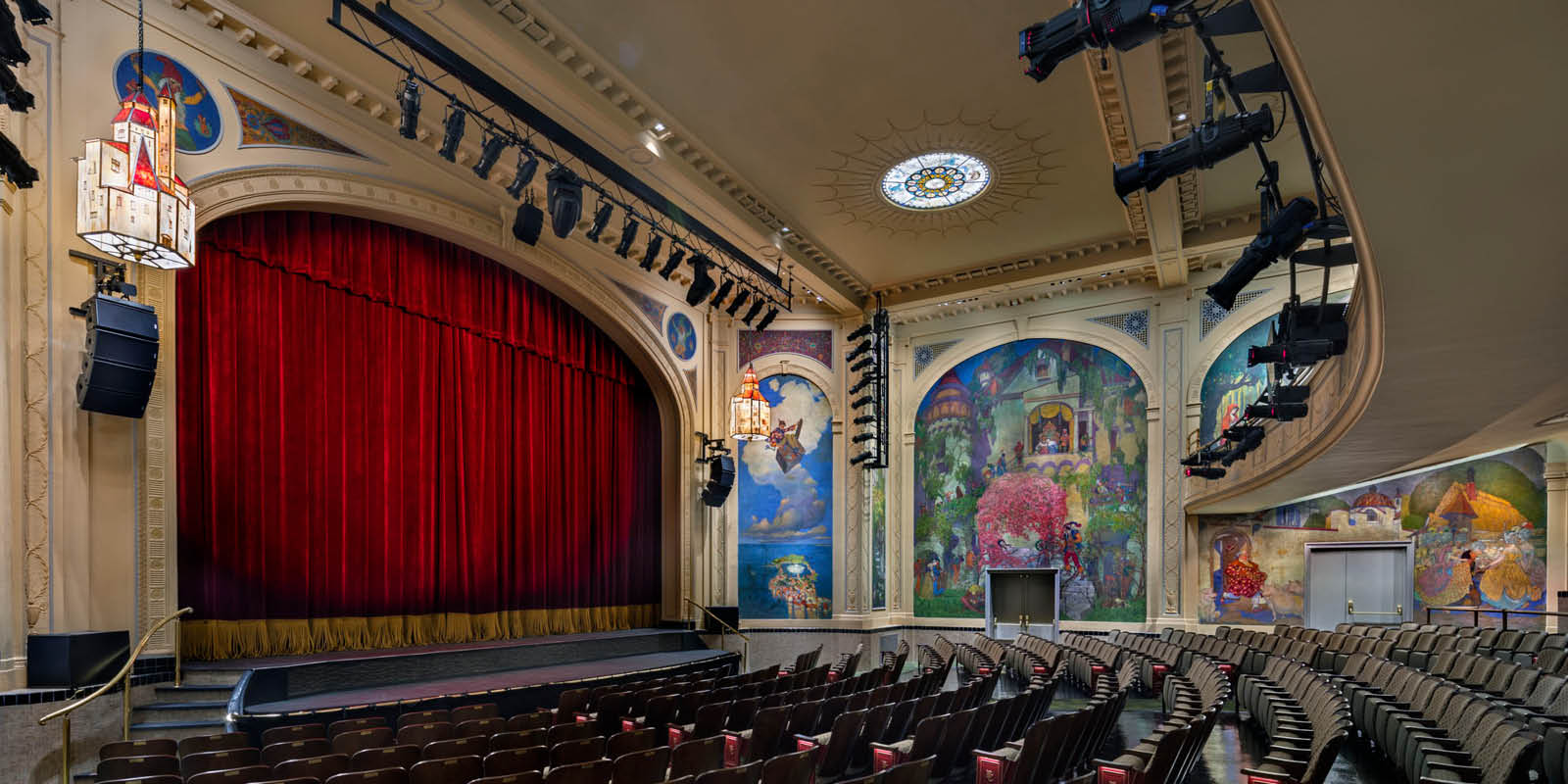 El Museo del Barrio, conveniently located in New York City's renowned Museum Mile is the ideal location for your upcoming special event. Whether you are planning a concert series or hosting a corporate function, El Museo provides a unique setting that combines breathtaking views of Central Park along with El Museo's newly renovated, state of the art facilities.
Our professional staff is attentive to your needs and committed to making your event a success. For more information on hosting your next event, contact Rentals via email at rentals@elmuseo.org.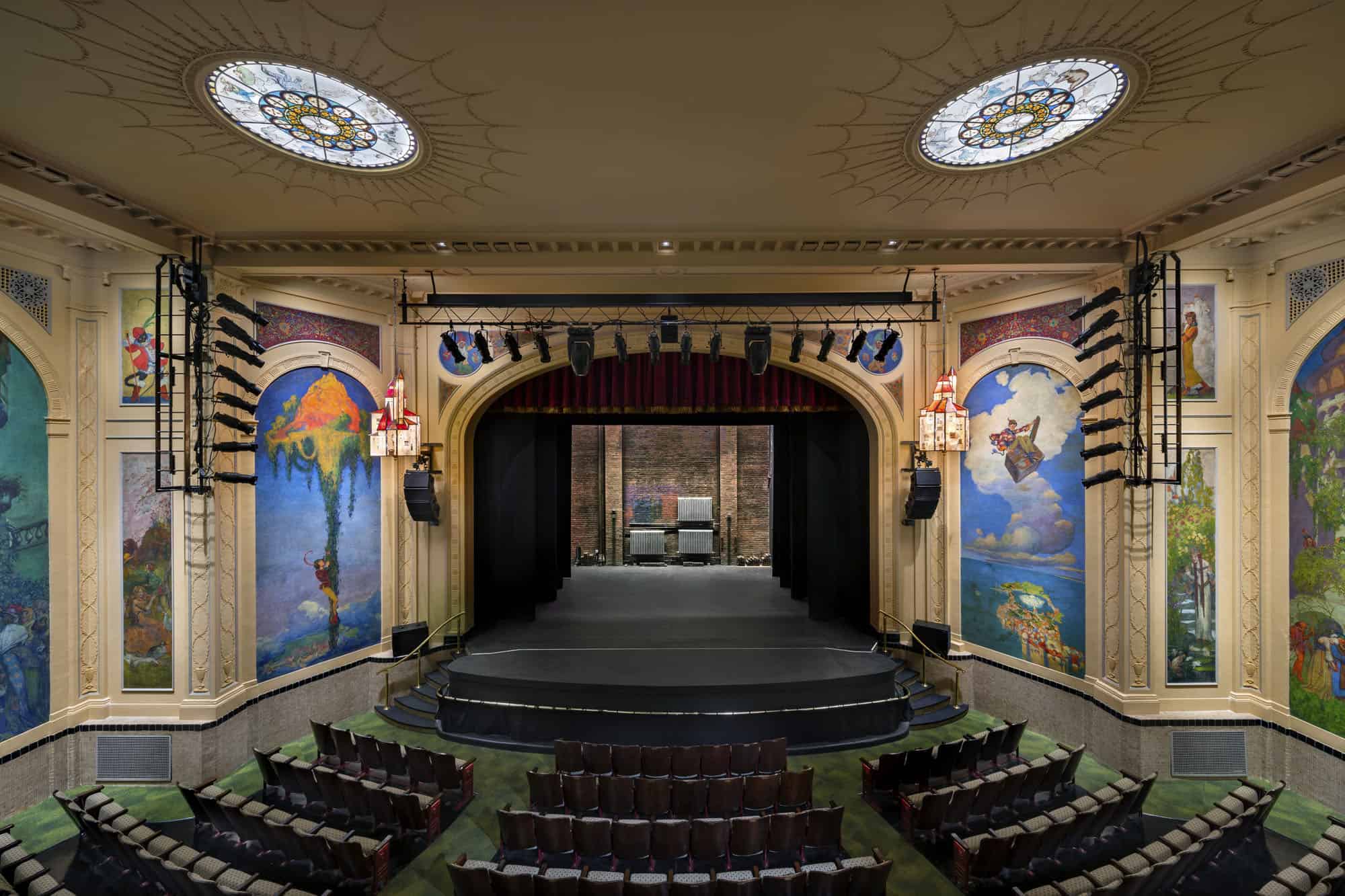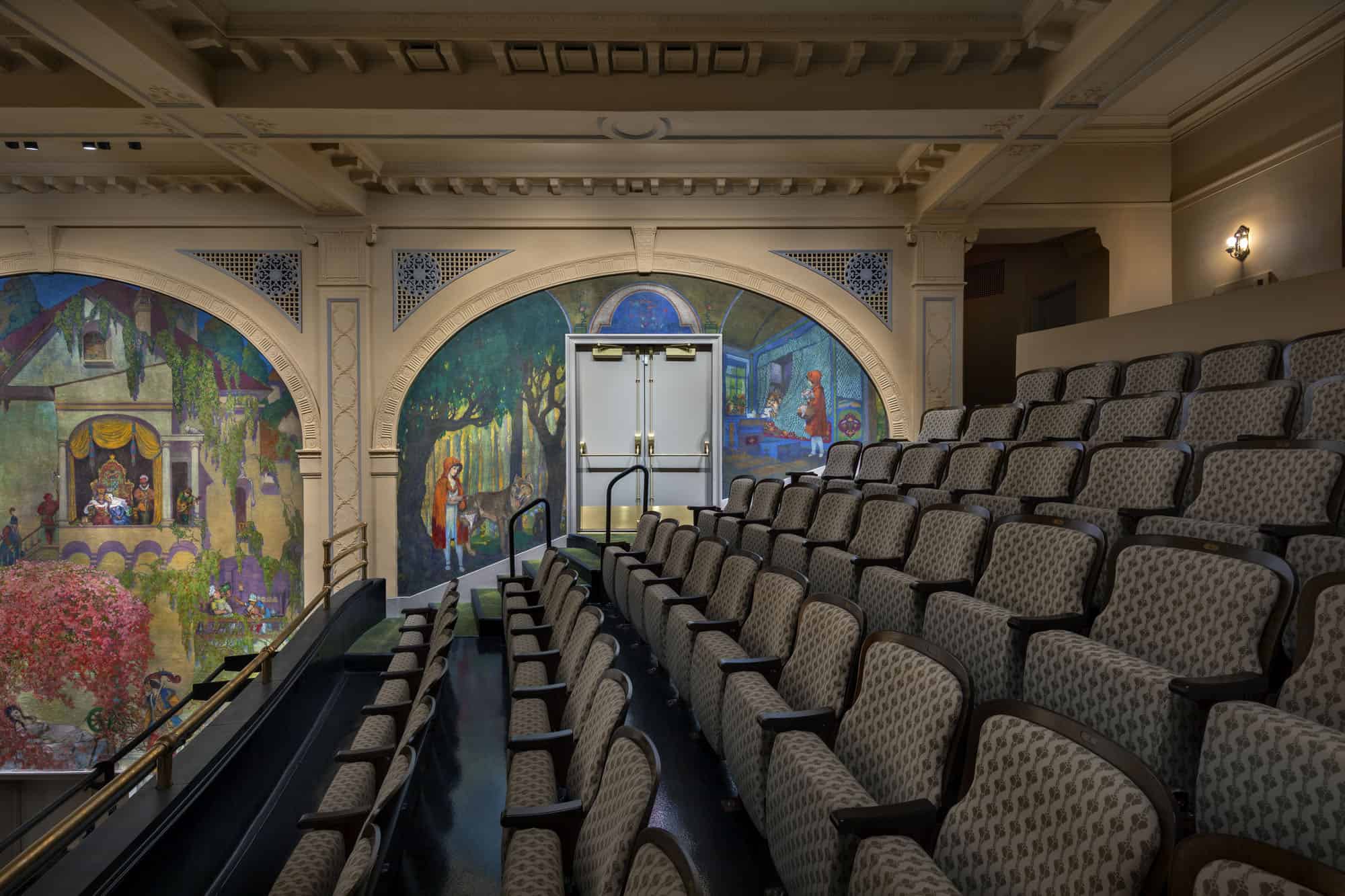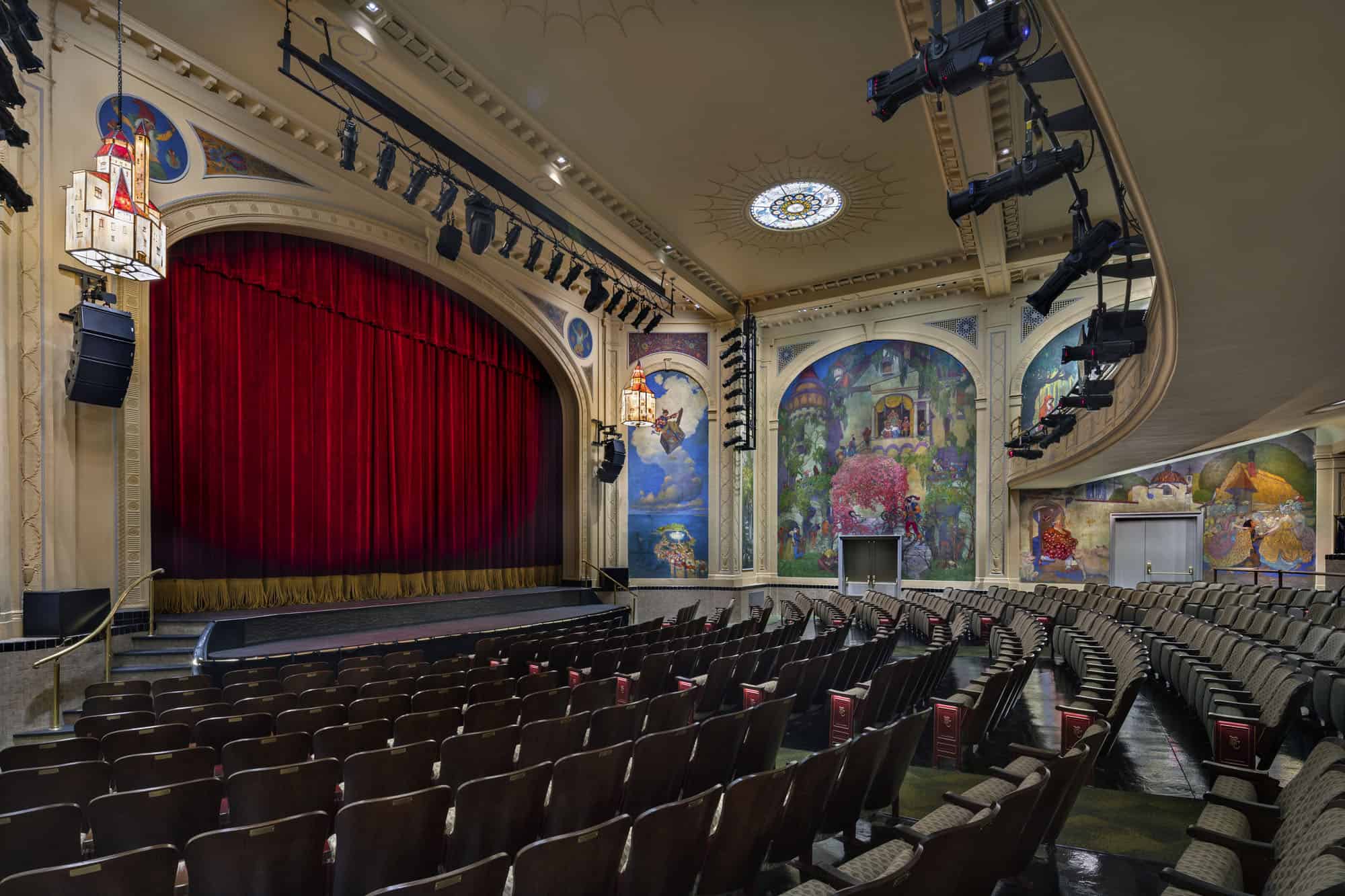 Typically used for Film Screenings, Theatrical Performances, Live Music events, and Conferences and Panel Discussions
Originally called The Heckscher Children's Theater, El Teatro was built in 1921 by the architectural firm of Maynick and Franke as part of an orphanage. A proscenium arch stage with seating for 599, it has been acknowledged as a Landmark Quality Interior venue for its remarkable series of 30-foot murals and stained-glass roundels. Intended primarily for children's theatre, Teatro Heckscher was home to many Broadway tryouts during the 1930s and was the original site for the Joseph Papp New York Shakespeare Festival. In 1977, East Harlem Arts and Education Local Development Corp (Boys Harbor) leased the Heckscher Building on a month-to-month basis. They invited El Museo, Taller Boricua, Amas Repertory, Frederick Douglass Repertoire and Big Apple Circus into the building.In 2001, El Teatro was renovated. The theatre was the site for a special tribute to Tito Puente as part of the 39th Annual GRAMMY awards. It is now part of New York City's Historic Music Trail.
The Murals
The Teatro Heckscher's interior contains scenes from children's literature in a series of monumental murals designed in 1921 by gifted illustrator and painter Willy Pogany (1882-1955). Rendered in oil on canvas, his 14 incredible mural panels range in size up to approximately 16 x 25 feetand depict legendary children's tales including Jack and the Beanstalk, Hansel and Gretel, Little Red Riding Hood, and Cinderella. Other splendid treasures in the theatre include eight luminous circular stained-glass fixtures on the ceiling, painted with childhood motifs and featuring two charming, castle-shaped chandeliers. Today, the murals and Art Deco interior give El Teatro special status as a Landmark Quality Venue by the Municipal Arts Society and the City of New York Arts Commission.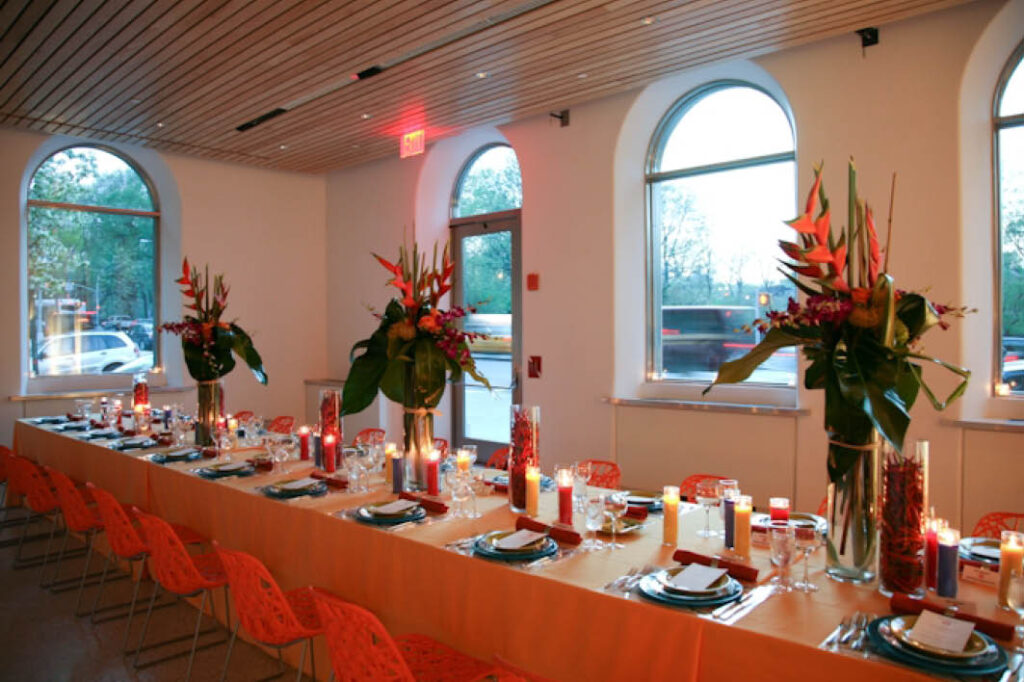 Typically used for Cocktail Reception, Intimate Performances, and Conferences and Panel Discussions
With open views overlooking Central Park's Conservatory Garden, El Café's flexible design provides an excellent setting for small and large gatherings alike. The luminous space is available for catered celebrations, lectures, or small screenings, and can be divided into three smaller rooms for meetings or conferences. El Café is equipped with state of the art audio visual capabilities. For extensions into our outdoor spacing, please contact us directly.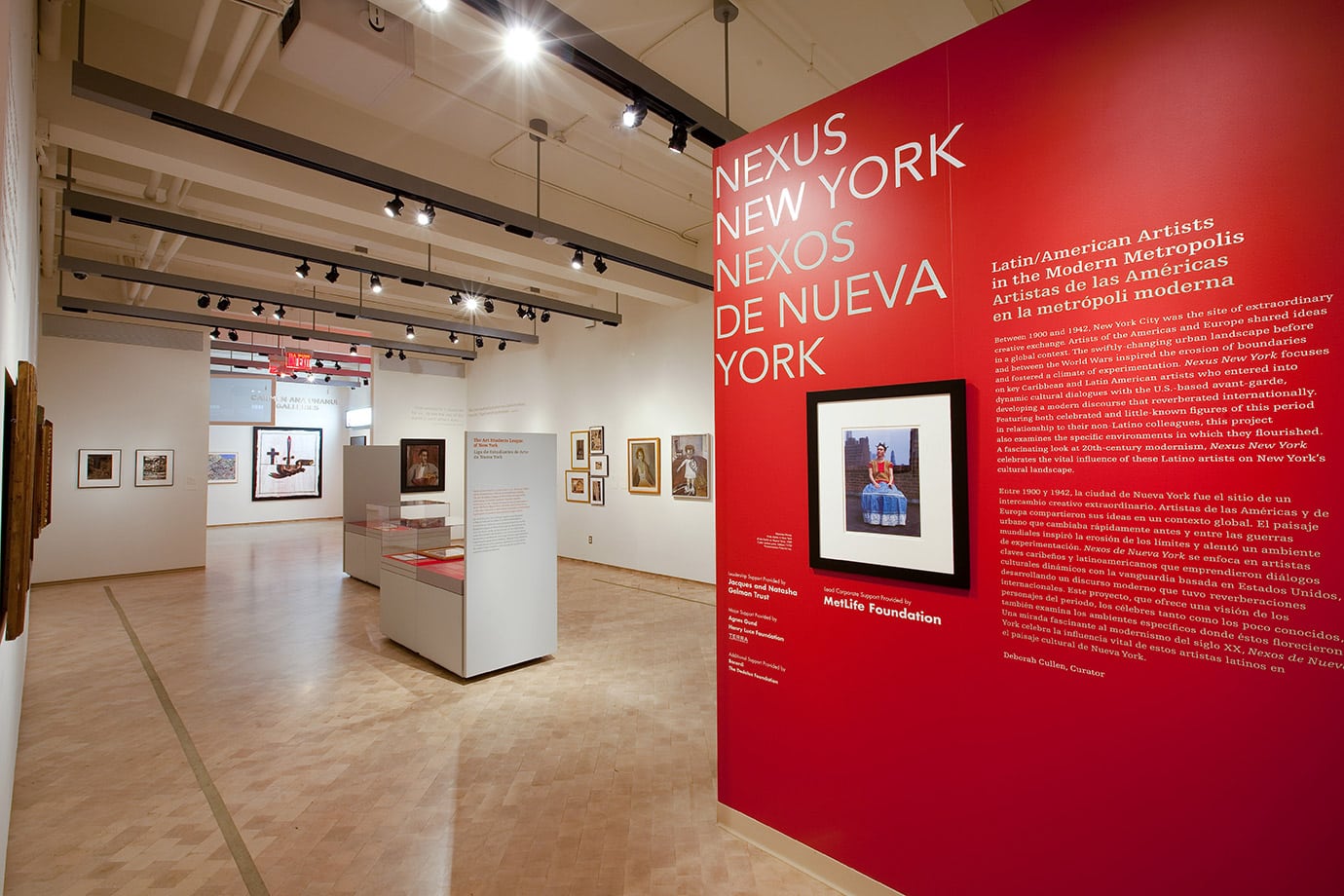 Access available for a private viewing during your event in El Café or El Teatro at an additional charge. *Food and beverages not allowed inside.
Experience the best in Latinx and Latin American art by incorporating Las Galerías into your event space. El Museo's critically acclaimed exhibitions provide your guests with private access to a world-class cultural experience and unique insight into Latino culture.