Sponsor a seat in El Teatro as a wonderful way to memorialize or honor a loved one. You'll be supporting one of the oldest museums in Harlem, home to El Museo del Barrio's art and cultural bilingual programs.

A VERY SPECIAL HONOR
A seat dedication in El Teatro is the perfect gift to celebrate birthdays, anniversaries, new babies, graduations – anytime the event and the person are special.
A GIFT WITH IMPACT
El Museo del Barrio inaugurated seat dedications in El Teatro as part of our 50th anniversary. Your gift will go towards supporting this East Harlem gem and help make programming accessible for all.
SPONSOR A SEAT TODAY
Choose the seat(s) you would like to dedicate and, with your contribution, we will install a plaque on the seat back, personalized with your honoree's name. Your contribution may be for $3,000, $1,500, or $1,000, and is 100% tax deductible. 

For more info, contact Anne Dayton at 212.831.7272 or adayton@elmuseo.org.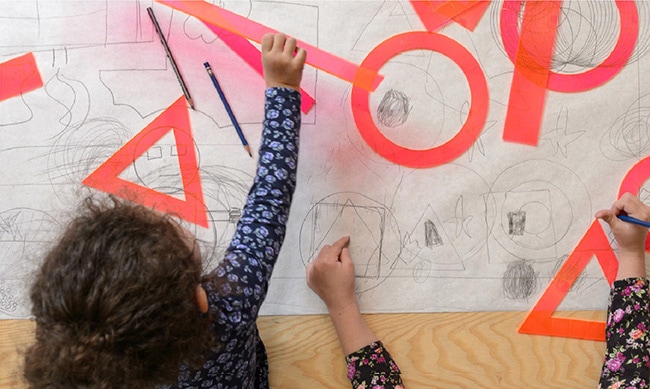 Originally called The Heckscher Children's Theater, El Teatro was built in 1921 by the architectural firm of Maynick and Franke as part of an orphanage. A proscenium arch stage with seating for 599, it has been acknowledged as a Landmark Quality Interior venue for its remarkable series of 30-foot murals and stained-glass roundels. Intended primarily for children's theatre, Teatro Heckscher was home to many Broadway tryouts during the 1930s and was the original site for the Joseph Papp New York Shakespeare Festival.
In 1977, East Harlem Arts and Education Local Development Corp (Boys Harbor) leased the Heckscher Building on a month-to-month basis. They invited El Museo, Taller Boricua, Amas Repertory, Frederick Douglass Repertoire and Big Apple Circus into the building.In 2001, El Teatro was renovated. The theatre was the site for a special tribute to Tito Puente as part of the 39th Annual GRAMMY awards. It is now part of New York City's Historic Music Trail.
The Teatro Heckscher's interior contains scenes from children's literature in a series of monumental murals designed in 1921 by gifted illustrator and painter Willy Pogany (1882-1955). Rendered in oil on canvas, his 14 incredible mural panels range in size up to approximately 16 x 25 feetand depict legendary children's tales including Jack and the Beanstalk, Hansel and Gretel, Little Red Riding Hood, and Cinderella. Other splendid treasures in the theatre include eight luminous circular stained-glass fixtures on the ceiling, painted with childhood motifs and featuring two charming, castle-shaped chandeliers.
Today, the murals and Art Deco interior give El Teatro special status as a Landmark Quality Venue by the Municipal Arts Society and the City of New York Arts Commission.