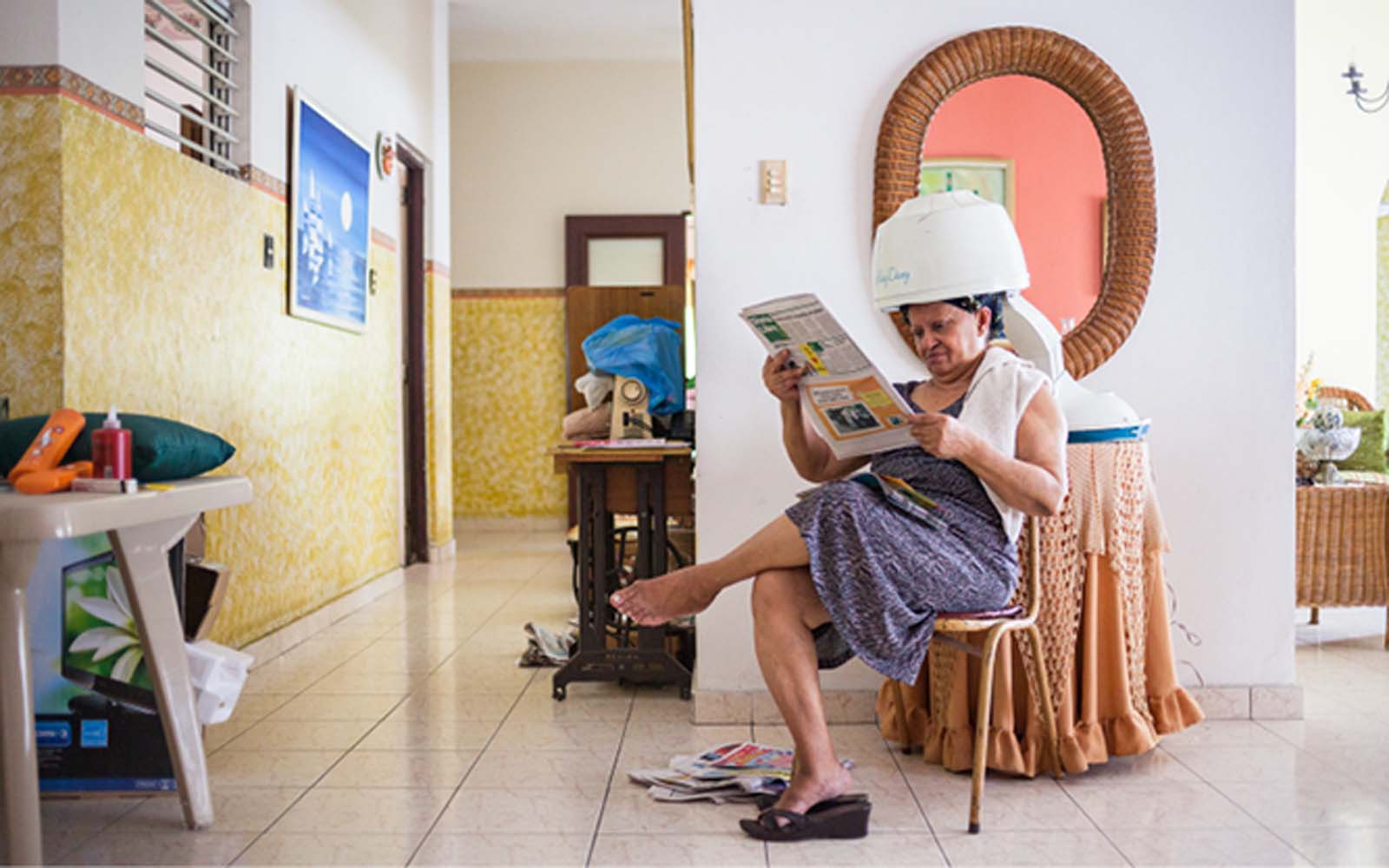 b. 1984, Brooklyn, NY; raised between New York City and Santo Domingo, Dominican Republic; lives and works in the Bronx, NY
Through long-term photographic projects, Groana Melendez is interested in cultural identities from a personal point of view of multiplicity and hybridization. Ni aquí, ni allá (Neither Here Nor There) is a body of work comprising dozens of images in which she offers a vast panorama of the history of her own family, divided between two countries by migration. Using what perhaps could be defined as the most popular genre of art, portraiture, Melendez investigates cultural exchanges between Washington Heights and the Dominican Republic. A central reference to the work is the monumental series People of the 20th Century, by German photographer August Sander, a landmark in 20th-century photography. With similar magisterial light and compositional control, the images presented here question the universal and impartial premises of documentary photographic language, as the private and public histories of Meléndez's relatives orchestrate notions such as distance and affection, assimilation and race. 
A través de proyectos fotográficos de larga duración, Groana Meléndez investiga las identidades culturales desde un punto de vista personal de multiplicidad e hibridación. Ni aquí, ni allá es una serie compuesta por decenas de imágenes en las que ofrece un amplio panorama de la historia de su propia familia, dividida entre dos países por la migración. A través de lo que quizá podría definirse como el género artístico más popular, el retrato, Meléndez investiga los intercambios culturales entre Washington Heights y la República Dominicana. Una referencia central dela obra es la monumental serie Gente del Siglo XX, del fotógrafo alemán August Sander, un hito en la fotografía del siglo pasado. Con control magistral de luz y composición, las imágenes aquí presentadas cuestionan las premisas universales e imparciales del lenguaje fotográfico documental. Cuentan historias privadas y públicas de los familiares de la artista y orquestan nociones como la distancia y el afecto, la asimilación y la raza.