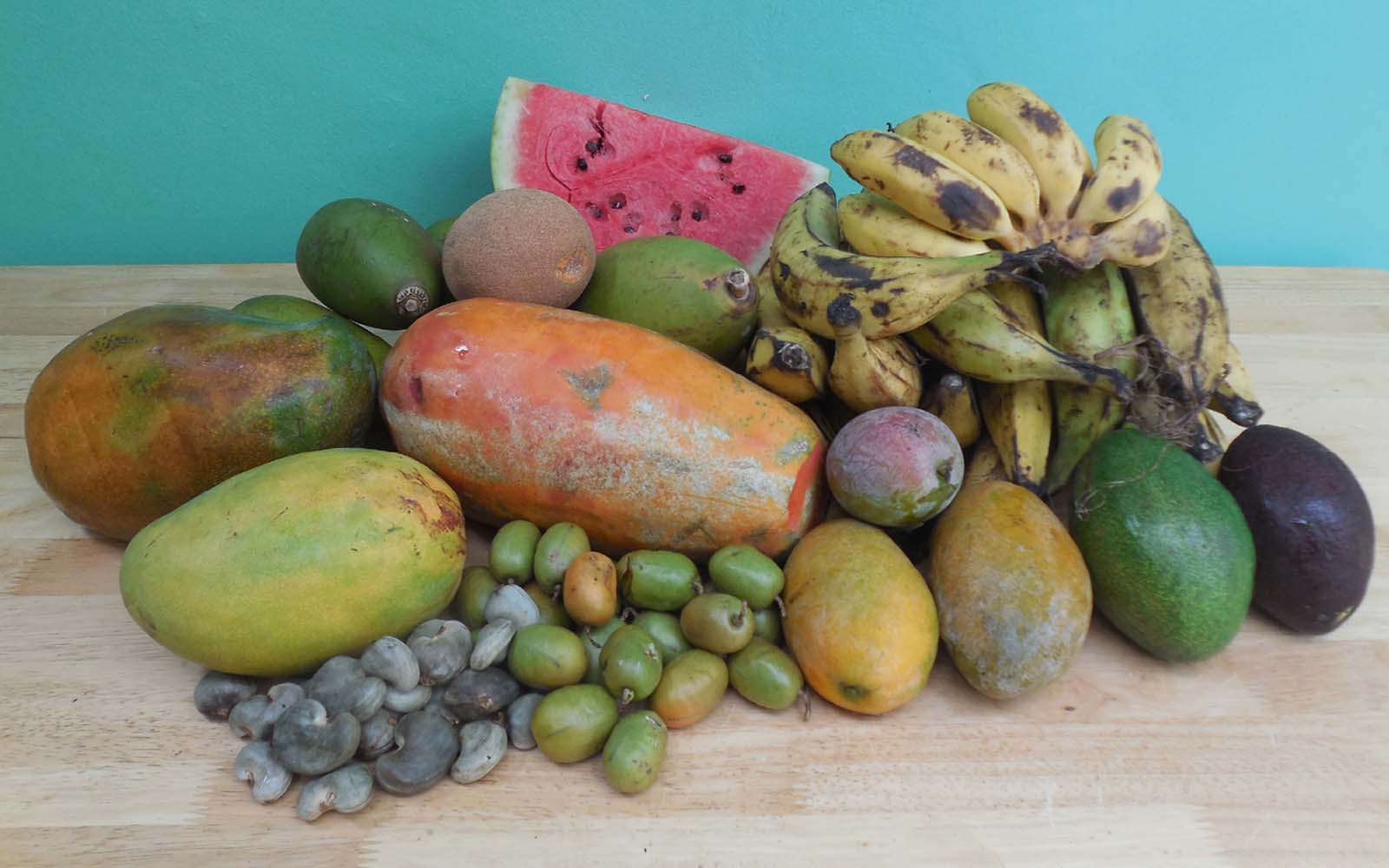 b. 1987, Los Angeles, California; lives and works in Houston, Texas
Francis Almendárez uses video, installation, performance, and text to explore issues related to memory, history, and trauma. His work often interweaves personal biography and family experiences within larger narratives related to im/migrant, queer, and working class histories. Dinner As I Remember takes the form of a slideshow of food-based images, accompanied with a voice-over by the artist. In contrast to the type of "food porn" that floods social media, the video showcases ordinary ingredients like corn and tortillas, pots of boiling rice and beans, and medleys of fruits and vegetables fresh from the market. "Being so far away, it's what I miss the most," describes Almendárez, whose commentary rings with praise for what he claims as the "mostbasic" of staples. Yet, as the video moves through its montage of images of raw ingredients through cooking processes to tables set with brimming plates of food, the complexity, labor, and love put into each meal becomes evident.
Francis Almendárez utiliza video, instalación, performance y texto para explorar cuestiones relacionadas con la memoria, la historia y el trauma. Su obra suele entrelazar la biografía personal y las experiencias familiares con narrativas más amplias relacionadas con las historias de los in/migrantes, la comunidad queer y la clase trabajadora. La cena como recuerdo adopta la forma de un slideshow de imágenes basadas en la comida, acompañadas de una voz en off del artista. En contraste con el tipo de "food porn" (porno alimentario) que inunda las redes sociales, el video muestra ingredientes como el maíz y las tortillas, ollas de arroz y frijoles hirviendo, y mezclas de frutas y verduras frescas llegadas del mercado. "Al estar tan lejos, es lo que más extraño", describe Almendárez, cuya narración resuena con elogios a lo "más básico" de los alimento sesenciales. Sin embargo, conforme el video avanza imágenes de ingredientes crudos, pasando por los procesos de cocción, hasta llegar a las mesas con platos rebosantes de alimentos, se hace evidente la complejidad, el trabajo y el amor que se pone en cada comida.