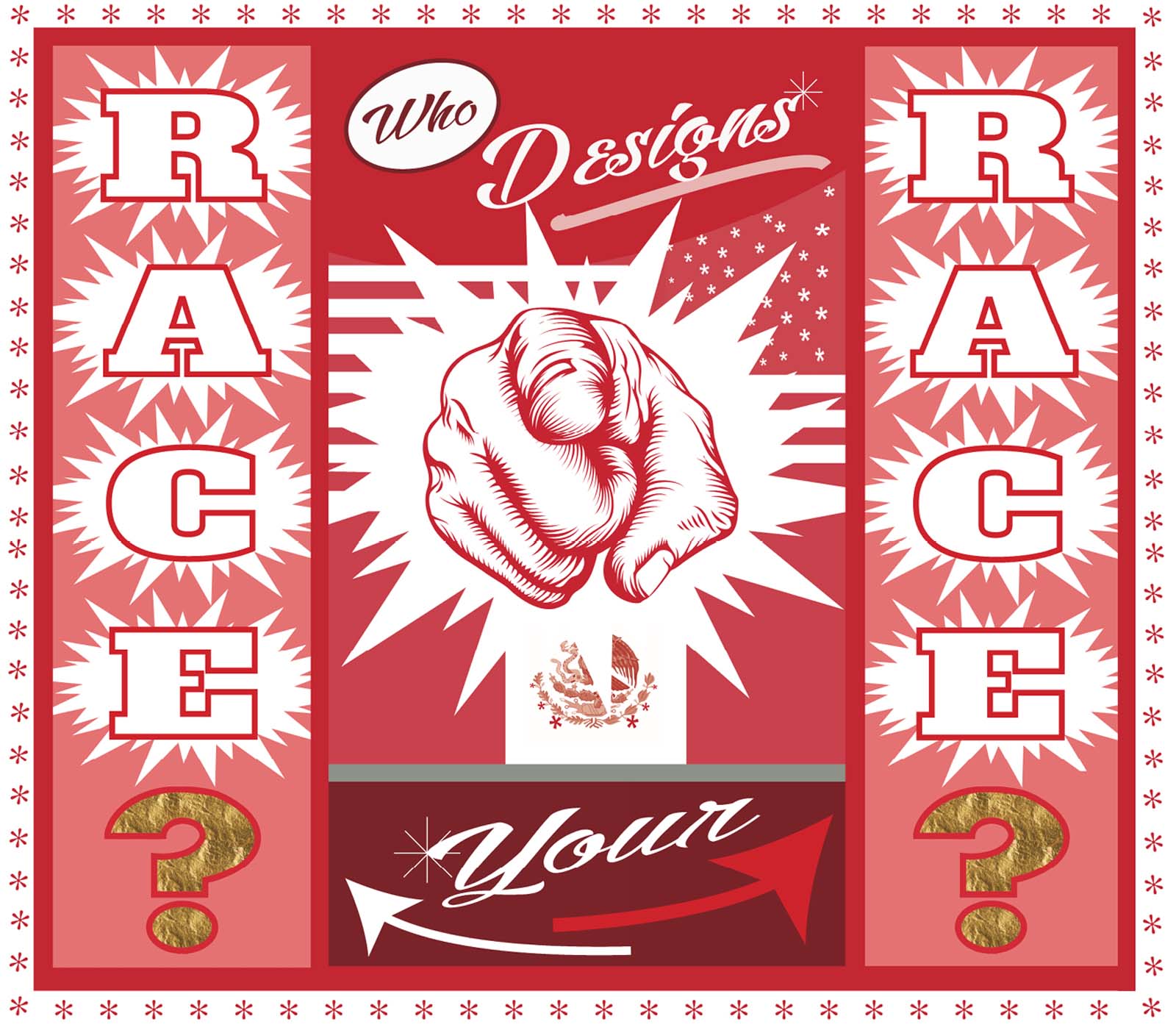 Tae Hwang & MR Barnadas + Participants Founded in 2001; based in San Diego, California
Collective Magpie is comprised of artists Tae Hwang and MR Barnadas who draw on their personal histories and location on the borderlands to explore issues related to migration, displacement, and identity. Who Designs Your Race? is an ongoing project that adopts the survey format to reimagine how race and ethnicity are categorized rather than experienced. First created in 2017 within the San Diego-Tijuana context, a new edition was commissioned by El Museo del Barrio as part of La Trienal's online artists' projects and in tandem with the 2020 U.S. Census. The new participatory project was reconceived as the Poetic Exploration of Race Survey and translated into a virtual platform. Participants were asked to complete an anonymous, online survey that shifted standardized questions about race and ethnicity to questions based on feeling and perception. Selected results are represented on this infographic, which also includes a map citing the global locations of all participants. For more, visit: http://theracesurvey.com.
Collective Magpie está formado por las artistas Tae Hwang y MR Barnadas, quienes se basan en sus historias personales y su ubicación en localidades fronterizas para explorar cuestiones relacionadas con la migración, el desplazamiento y la identidad. ¿Quién diseña tu raza? es un proyecto en curso que adopta el formato de encuesta para reimaginar cómo se experimenta la raza y la etnia, más allá de la categorización. Creado por primera vez en 2017 bajo el contexto de San Diego-Tijuana, El Museo del Barrio encargó una nueva edición como parte de los proyectos de artistas en línea de La Trienal y en paralelo al censo de Estados Unidos del 2020. El nuevo proyecto participativo fue reformulado como una Exploración Poética de la Encuesta de la Raza y fue traducido a una plataforma virtual. Se pidió a los participantes que rellenaran una encuesta anónima online que cambiaba las preguntas estandarizadas sobre raza y etnia por otras basadas en sentimientos y percepción. Los resultados seleccionados están representados en esta infografía, que también incluye un mapa que sitúa la ubicación global de todos los participantes. Para más información, visite: http://theracesurvey.com.