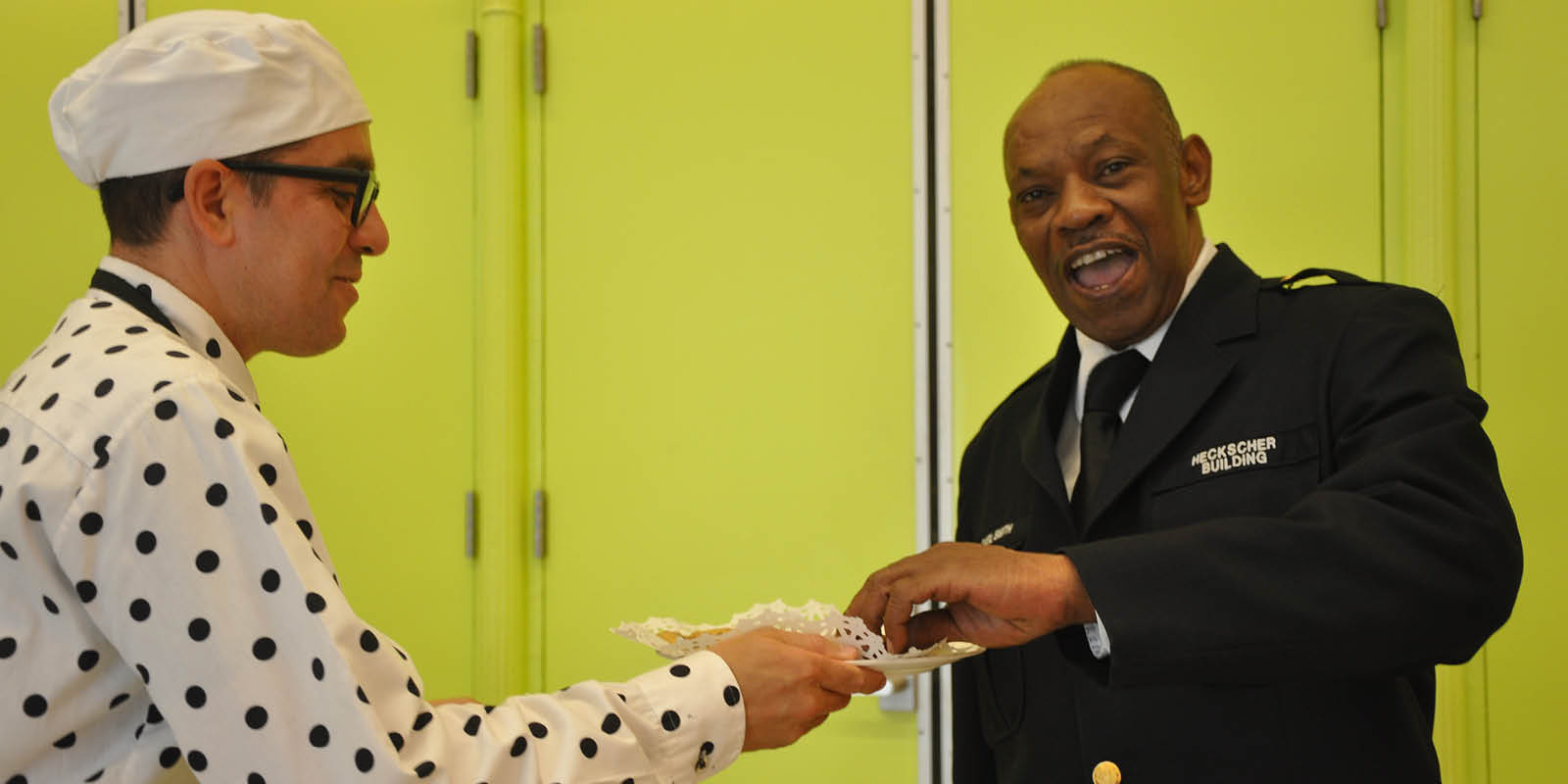 Estévez expands the creative ripple effect of "Office Hours" by inviting fellow colleagues, as well as artists in residence who are part of Back in Five Minutes (the residency program at El Museo), to generate their own activities, actions, performances, coffee breaks, talks, and workshops, and thus to have friends and friends of friends contribute to the scope of the project.
A Component of "Office Hours (OH)," a project by Nicolás Dumit Estévez in collaboration with El Museo del Barrio's staff, artists and audiences.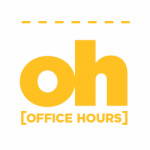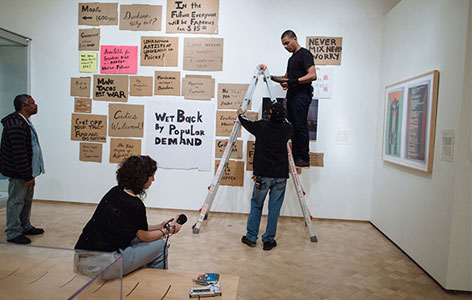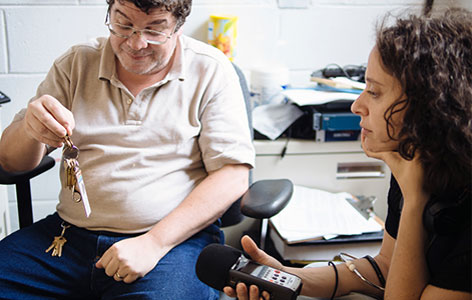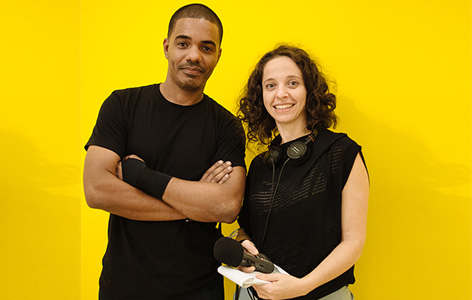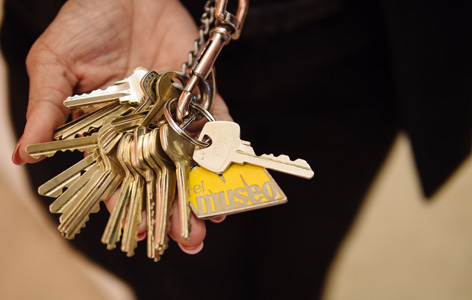 COMMON ELEMENTS: The Heart of El Museo, 2014
Commissioned by Office Hours. Created by Natalia de Campos.
Departing from her observations of the workspace and of El Museo's staff, Natalia de Campos spent time with members of the operations team, inviting them to listen closely to the elements of their own workday and to contribute their feelings for an audio piece.  The work of this team is an integral part of El Museo's art viewing experience, yet rarely perceived by the public who visits the galleries. To listen to the audio piece (Stereo soundscape, 5:52 minutes), click here.
Special thanks to Sofia Reeser del Rio, Nicolás Dumit Estévez, Staff at El Museo, David Grubbs, Thiago Szmrecsányi, Matthew Gantt and Syncretic Pleasures.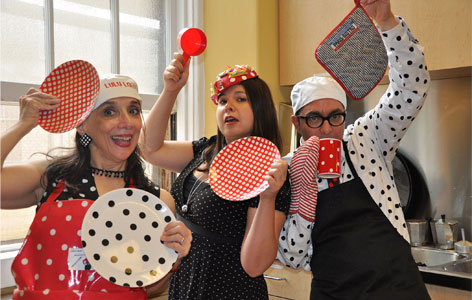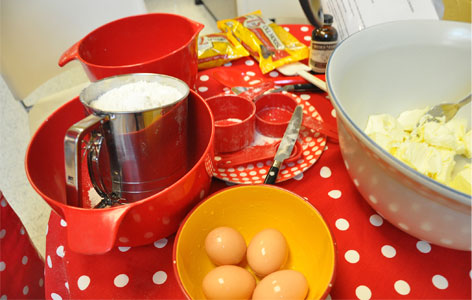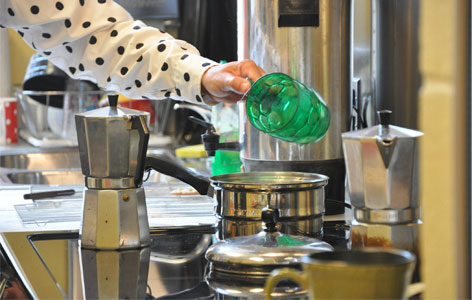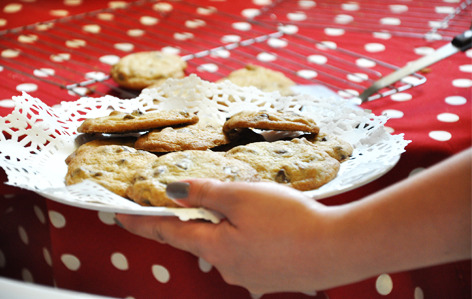 OFFICE HOURS: COOKIE BREAK
LuLu LoLo in Collaboration with Nicolás Dumit Estévez. Assisted by Bibi Flores.
OFFICE HOURS: COOKIE BREAK, is a performance that touches on all of the five senses; the sweet smell of cookies baking filters through the air, enticing the staff of El Museo Del Barrio to leave their offices to take a Cookie Break and see what is happening in the kitchen in the midst of their workday. Fabulous LuLu LoLo bakes goodies for them to taste and touch. Instead of the silence of their solitary work, they can listen to each other. The sixth sense is the emotional memory of LuLu LoLo's grandmothers, who filled their tenement apartments in East Harlem with the smell of baking and the sampling of food with their families and neighbors.
For more information about LuLu LoLo, visit www.lululolo.com.
For more information about Bibi Flores, visit www.facebook.com/BibifloresNY.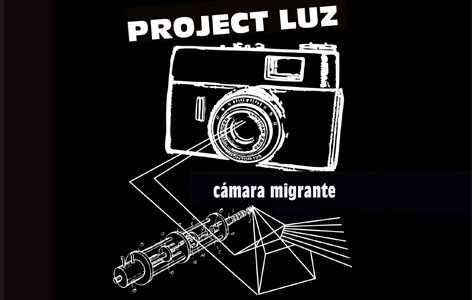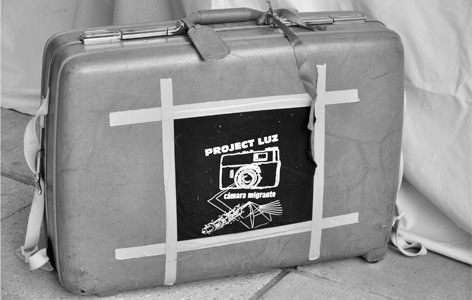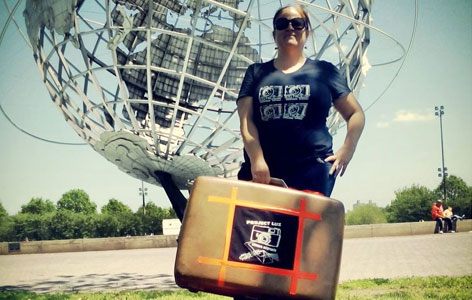 MIGRANT CAMERA / CÁMARA MIGRANTE
Sol Aramendi and Project Luz
Migrant Camera/Cámara Migrante is a nomadic camera obscura temporarily installed in El Museo de Barrio's courtyard, facing Central Park. An image of the outside projects upside down in the interior of the camera, symbolically addressing the existing social order as experienced by immigrants. The camera turns the world upside down.

Being inside a camera invites those who visit it to be part of social interactions in an era of selfies. Migrant Camera/Cámara Migrante becomes also an intimate space for dialogue, learning and collective representations.

Sol Aramendi's Project Luz has worked to empower new immigrants in New York for nearly ten years both with photographic skills and through the creation of a fledgling form of alternative media, and the production of a publication at the end of each workshop.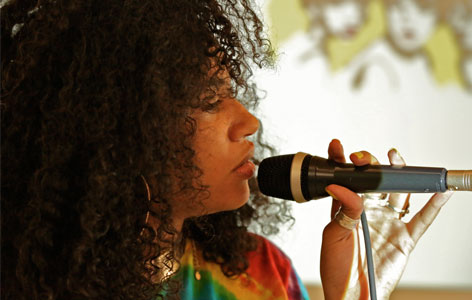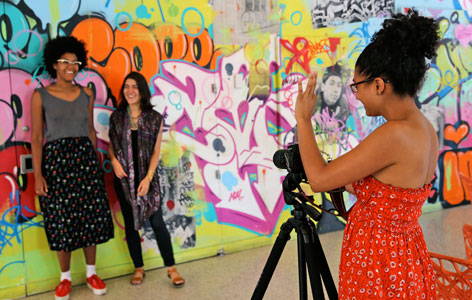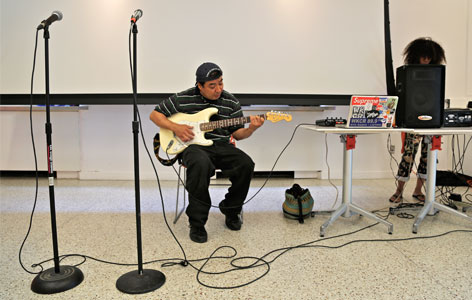 UN VERANO EN NUEVA YOL: June 28, 2014
Artist in residence Coco López invited an audience to be part of an art fun-filled day with the Isla York collective, as they responded to her work and research. Un Verano en Nueva Yol also marks the exhibition of López's work in her studio within El Museo del Barrio's galleries. The event included live DJ music, poetry readings, and family portraits. It was also the last day to visit the current artist-in-residence before the next studio rotation.
ABOUT ISLA YORK
Isla York is a culture-curating collective with a pan-Caribbean diasporic focus established in 2014. Committed to furthering the integration of music, art and culture in New York City, Isla York invites artists of different backgrounds and talents to exhibit and share their work. For more information, visit www.isla-york.com/about.
Participating Artists
Portraits by Sonia Louise Davis, visit sonialouisedavis.com.
DJ Set by Amaury Acosta, visit soundcloud.com/amauryacosta.
Performances by: The Peace Poets, Tamara Renée, Camille Safiya