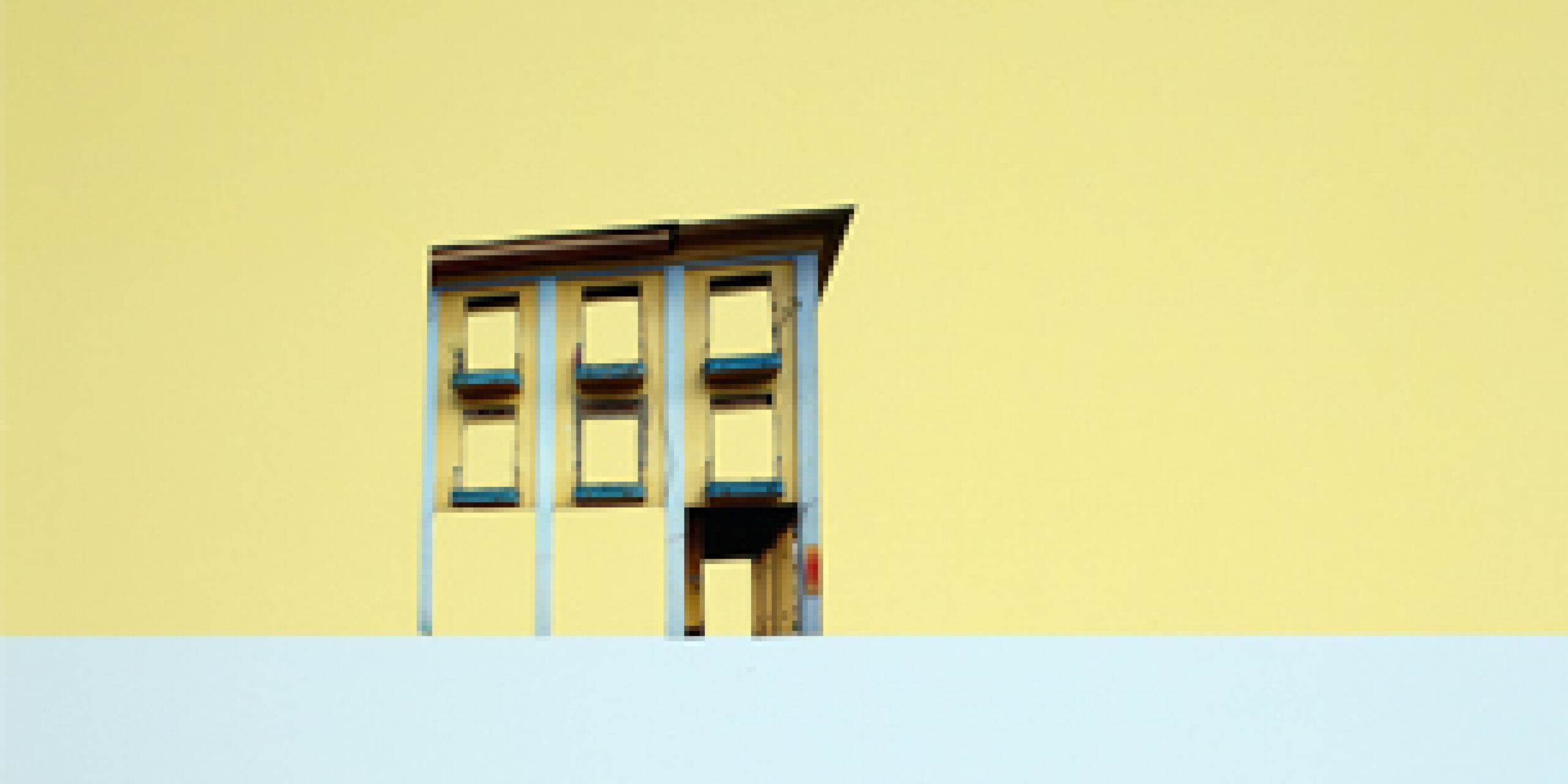 During 2014 -2015, artists of Latin@ or Caribbean descent living in New York City's five boroughs are offered a studio located within El Museo del Barrio's exhibition space. Selected participants, one per session, are invited to generate a new body of work in the midst of what is customarily understood by El Museo and its visitors as an area allocated for the installation of finished pieces. Instead, "Back in Five Minutes" allows for any performative elements informing the artistic process and practice to surface, as well as for the on-going presence of the resident artist in the gallery to become an artwork in and of itself. Participating artists generate public programs and workshops, thus further extending the scope of "OH."

A Component of "Office Hours (OH)," a project by Nicolás Dumit Estévez in collaboration with El Museo del Barrio's staff, artists and audiences.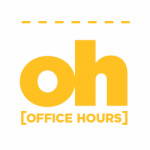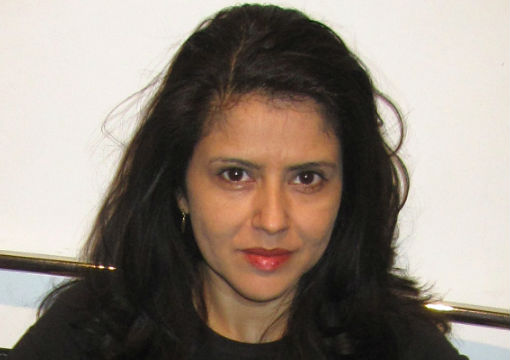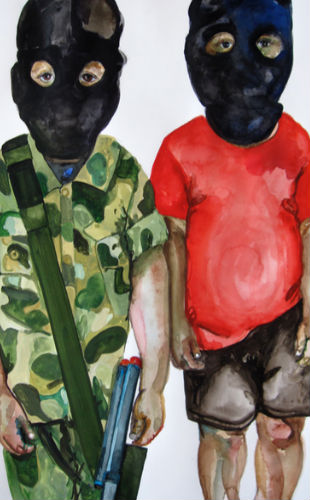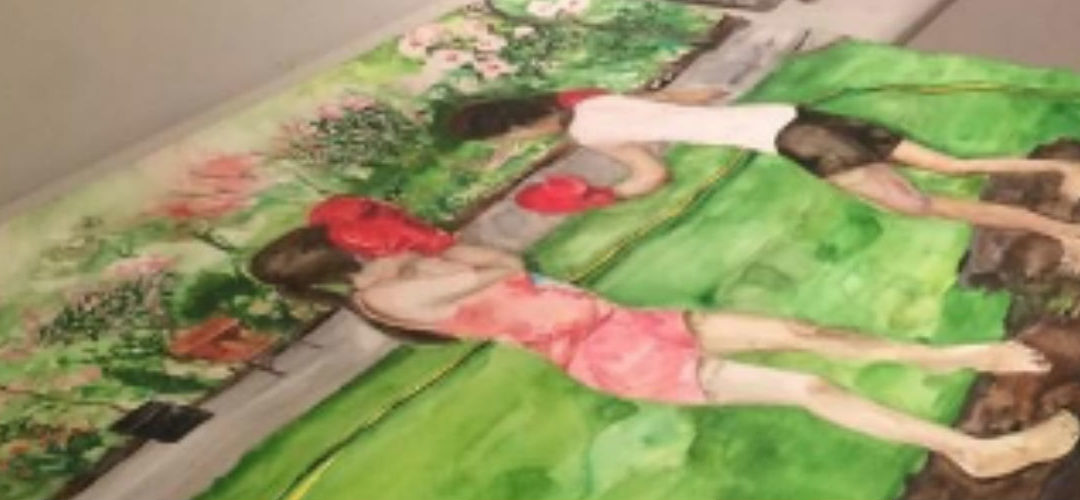 On-site Aug. 5 – Nov. 5, 2017
I was born in Cadereyta in Nuevo Leon near Monterrey, Mexico. At the age of three, I legally immigrated with my family to the United States. My father's job first took us to Chicago. The following year we moved to Lodi, California. Age 16 I moved to Sacramento where I lived until 2005 when I was awarded a residency at the Bemis Center for Contemporary Arts in Omaha, Nebraska. I now live and work in New York City. I received my BA from the University of California, Davis and my MFA from California College of Arts in San Francisco, California. My work has been exhibited in the United States, Canada, Europe, Mexico and Japan.
Recent solo exhibitions include Acercate, Centro Nacional de las Artes, Mexico City, Mexico, Girls with Guns, Scott White Contemporary Art, La Jolla, California, Falling, Museum of Nebraska Art, Kearney, Nebraska, Silencio de Agua, Museo de Arte Contemporaneo de Yucatan, Merida, Mexico, American Heroes, Blue Leaf Gallery, Dublin, Ireland, Cosas de un Niño, El Museo Latino, Omaha, Nebraska, History of Immigration, Metropolitan Community College, Omaha, Nebraska. Selected group shows include New Ways of Seeing: Beyond Culture, Dorsky Gallery, New York, Better Half, Better Twelfth: Women Artists in the Collection, Sheldon Museum of Art, Lincoln, NE, Separation Anxiety, Wignall Museum of Contemporary Art, Chaffey College, Rancho Cucamonga, California, Vida Breve, National Museum of Mexican Art, Chicago, Illinois, Migrantes: Claudia Alvarez, Jose Bedia, Ilya y Emilia Kabakov, Nina Menocal, Mexico City MX, Provisions, Nathan Cummings Foundation, New York, NY.
I have been awarded residencies and grants from organizations such as Art Matters Foundation, New York, New York, The McKnight Foundation, Artist in Residence, Northern Clay Center, Minneapolis, Minnesota, Barbara Deming Memorial Fund, New York. Residencies include SASAMA, Shizuoka, Japan, SOMA, Mexico City, Mexico, Vytlacil Artist in Residence, Arts Student League of New York, New York, PV Art, Puerto Vallarta, Mexico, Gruber Jez Foundation, Cholul, Mexico, Bemis Center for Contemporary Arts, Omaha, Nebraska, FUTUR, Rapperswil, Switzerland, China Century Entertainment Inc., Shanghai, China.
My work has appeared in New American Paintings, The Irish Times, Art Pulse, NY Arts Magazine, Review Magazine, Ceramic Art and Perception, Ceramics Monthly and Confrontational Ceramics, Esteka Magazine. Collections include National Museum of Mexican Art, Chicago, Museo de Arte Contemporaneo de Yucatan, Merida, Mexico, Sheldon Museum of Art, Lincoln, Nebraska, El Museo Latino, Omaha, Nebraska, and Whitespace: The Mordes Collection West Palm Beach, Florida, Museum of Nebraska Art, Kearny, Nebraska.
I am currently a Visiting Assistant professor at Pratt Institute in Brooklyn, New York and an adjunct Instructor at New York University. Since 2009 I have taught art at the Rush Philanthropic Arts foundation working with kids in public schools around the five boroughs of New York.
My project proposal for El Museo Del Barrio is to create an installation of two-dimensional works inspired by the Mexican tradition of ex-voto or retablo paintings. The structure of text and image will be a point of departure for social commentary, autobiographical and broader issues. The profound sincerity boldness and clarity of retablo painting will provide a touchstone for my work. Titled, Huerta (Orchards). In contrast to their religious emphasis, my project will address social and ethical issues ranging from human rights and environmental concerns to the plight of the poor and injustices toward women and children. Huerta will comprise of watercolors, and drawings on large watercolor paper and fabric, a scale that will underscore the confrontational nature of my subject matter.
The Mexican tradition of retablo painting include devotional images that were principally made by untrained artists on small tin panels and often presented as gifts of gratitude to a church. Traditionally, the subjects of retablos are Catholic saints and their compositions typically incorporate narrative texts that recount miracles experienced by the individuals who commissioned—or created—them. The intimacy and simplicity of these pictures has always moved me, and my present goal is to create contemporary equivalents in large format as an installation.
In 2009, I saw a traveling exhibition at El Museo Latino in Omaha, Nebraska titled, Ex-Voto. It was one of the most moving painting exhibitions I have seen including a group of very small acrylic paintings on tin. Each one was unique, powerful, intimate, and living. The Spanish writing on the paintings transported my mother tongue into experiencing what was being witnessed. These small paintings have haunted me for many years. In 2014 I received a research grant from Art Matters to study pre-Columbian ceramics in Mexico City. It was a great opportunity to explore flea markets and other places to see them again.
Though each retablo presents a very personal story, such displays attest to the faith and resilience shared by their numerous donors. With Huerta (Orchards) I intend to create a similar mosaic of self-contained text-bearing images that together form a larger narrative, one that is primarily based on fragmented memories of my childhood, on tales I was told, and on my experiences as a Mexican immigrant.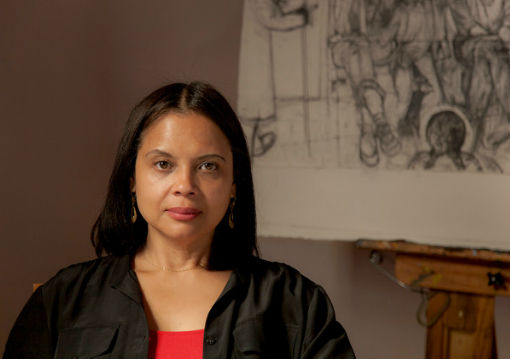 On-site May 10 – July 30, 2017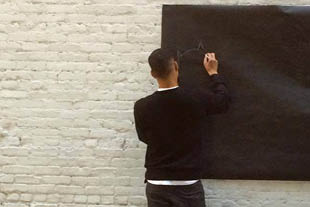 CARLOS JESUS MARTINEZ DOMINGUEZ
On-site March 8 – April 30, 2017
I am a Caribbean New Yorker; atheist on some days, non-theist agnostic on others; liberal, socialist, agitator, ethical polyamorist, marijuana advocate, high-school dropout, GED-holder, autodidact, educator, debater; white people-fearing, all people-loving, LGBTQ-allying; hip-hop, sneaker, comic and sci-fi passionate; Dominican Puerto Rican interdisciplinary artist born on a military base in North Carolina in 1976. I have exhibited, taught and spoken in dozens of institutions nationally and internationally. I have been a Washington Heights, NYC resident since 1984 and I make stuff at Coronado Print Studio in El Barrio.
My work conveys my anxiety and thrill regarding history, how that history manifests in the present, and present's implications for the future. While having much respect and pride in my cultures, sometimes I would rather shine a bright light on things some believe we should reanalyze as opposed to play the cheerleader for.
On-site live in Las Galerías from March 8 – April 30, 2017
For the residency I will be throwing together a combination of printing, typography, and Graff with protest / dissent.
I will be collecting people's thoughts and quotes, and participants will use pencils and Styrofoam sheets to make poster art—sort of an extension of "the people's wall" currently on display at El Museo. Maybe text could be pulled directly from said wall in some cases.
I will be inviting Rene de los Santos and Pepe Coronado, regular collaborators in my work, to also facilitate in the working of a small press I would like to roll in. In addition, I would like to have students from my partnership classes participate in some way as they will be making similar work through my teaching residency.
You can expect impassioned monologues, conversations, and debates ranging from the history and current state of El Museo, East Harlem, "Latino Art" in NYC, current events—both political and social—and the Caribbean, with a special focus on Dominican, Puerto Rican and Haitian history, among other randomness.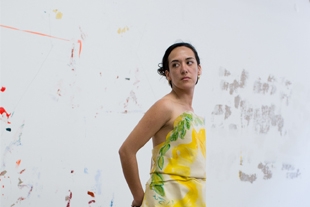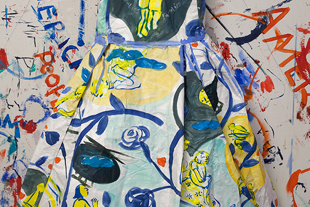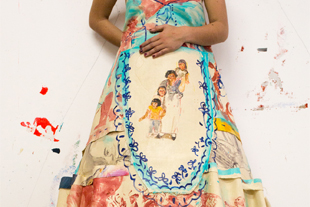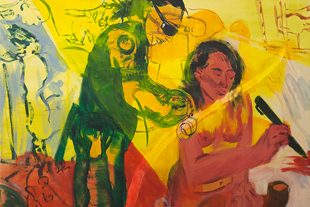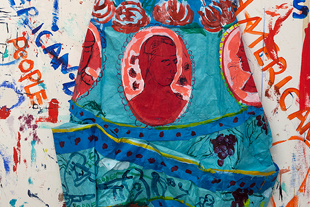 On-site Sept. 28, 2016 – Jan. 6, 2017
Maria de los Angeles is a New York City based artist, from Mexico. When she was eleven, Maria and her family immigrated to the United States deeply affecting and shaping her perspective on the world, her self-identity and artistic focus. Maria's work focuses on issues of migration, displacement, identity and otherness. She received her MFA in painting and printmaking from Yale University School of Art (2015), a BFA in painting from Pratt institute (2013), and an associate's degree in painting from Santa Rosa Junior College. Maria has been recognize for the work she has done creating arts programs for youth, receiving the Community Action Partnership's award, and the Blair Dickinson Memorial Prize, awarded for her artwork and role in her community.
On-site Live in Las Galerías from September 28, 2016- January 6, 2017
My current work is an investigation of identity and citizenship that attempts to go beyond my own experience. My objective is to get closer to other people's experiences of migration and assimilation in a new homeland. I will be interviewing people from places I visit, including the community near El Museo. My goal resides in documenting various family migration stories, searching for new angles of perception on citizenship and the definition of the American dream.

During my time researching, I will sketch and interview people, then bring my work into the museum to create narratives from their stories, followed by making garments that have those stories collaged into a type of embroidery and pattern. Watercolors cut into oval shapes will be made into a pattern that speaks of textiles on the walls of the space. The garments will be displayed installation-style; they will be viewable in different ways, and on the garments stories will live that bring forward thoughts and experiences of migration and community. While I am there, visitors are welcome to try accessories that I will make, such as the paper crowns or even take a closer look at the garments.
The interviews I make will be voice recorded and the visitors will be allowed to listen to them and visually follow the narrative of the garments while I work on the watercolor.
Workshop:
I am interested in teaching a paper crown workshop where participants will be invited to use collage, drawing and narrative stories in the creation of paper crowns. Each person will be asked to write five sentences that describe a memory that is important to their biography. They will describe a social moment or a place, after each sentence they will sketch a visual representation or provide a set of symbols. After the sentences are transmuted, we will trace them into a stronger paper and use mixed media in order to bring to life the images and the paper crown. This will be an exercise in identity and narrative that will show each participant's personal expression.
For more information, please visit http://www.mdlafineart.com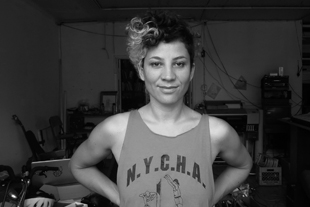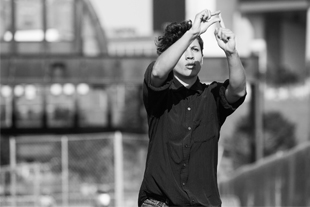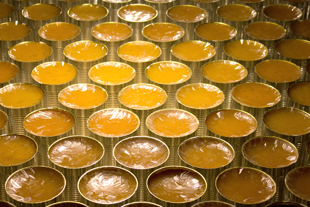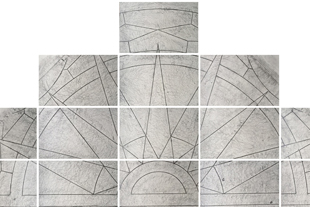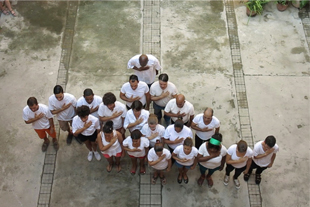 On-site Aug. 31 – Sept. 27, 2016
Francisca Benítez (b.1974) is a multidisciplinary artist born and raised in Chile who lives and works in New York since 1998. Recent exhibitions have been held at the XII Bienal de La Habana, Cuba (2015); The High Line, New York (2015); Museo de Artes Visuales, Santiago, Chile (2013); El Museo del Barrio, New York (2011). Francisca graduated as an architect from the Universidad de Chile in 1998 and Master in Fine Arts from Hunter College CUNY in 2007.
On-site Live in Las Galerías from July 19 to Sep. 17, 2016
My work as an artist is the record of my effort to comprehend the world in which I exist and to collaborate in its construction. My practice has developed from the study of public space and the social forces that shape it. Some of my projects have entailed the documentation of a situation taken for granted or rendered invisible, while in others I have attempted to contest or criticize a certain condition. I am concerned with the privatization of everything inherent to neoliberal policies applied everywhere at every scale, and the shift between democracy to oligarchy.

I want my work to be part of larger collective efforts to search for better alternatives to exist as society. The tools and mediums I use change according to the concepts I am working with, the particularities of specific contexts and the availability of resources. I have used video, photography, drawing, sound, rubbing, collage, performance, installation, writing and combinations of different media. In recent years, my work has moved towards a more direct engagement with the public, creating actions that subvert established limits and create unexpected areas of coexistence, interaction and dialog.

For my residency at El Museo del Barrio I plan to continue my research on relationships between concrete poetry and sign languages, using performance, drawing and video.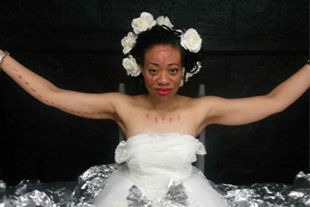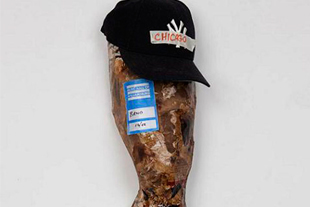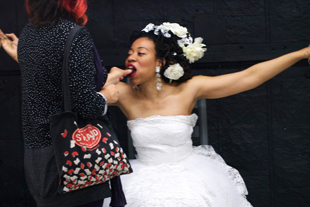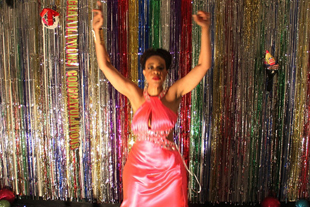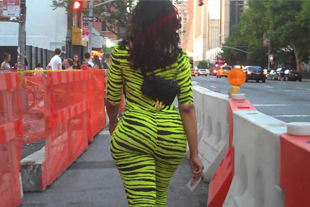 On-site June 1 – Aug. 20, 2016
Born in Cleveland, but raised on the South Side of Chicago, Ayana M. Evans was given a strong sense of Midwestern American culture, which still influences her art making practices today, either as ideals she challenges or as nostalgia for histories she cannot re-create. After receiving her MFA in painting from Tyler School of Art at Temple University and her BA in Visual Arts from Brown University, Ms. Evans moved to New York City where she now resides as an installation/performance artist and accessories designer.

Ms. Evans relational performances and installations collaborate in acknowledging, collecting, and creating evidence of her 'self', which is often registered to socio-political context; presented as critical or banal queries that involve her body. Her recent works include: A Box in the World, three part performance series sponsored by Local Project, Long Island City; Stay With Me, 2 hr performance at Gateway Project, Newark; Performancy Forum: Intentionality/Intention's screening of Operation Catsuit at Panoply Performance Laboratory, Brooklyn, Everything is up for grabs; Nothing is sacred, a collaboration with Whitney Hunter[MEDIUM] Collective previewed at Judson Church NYC, and the Annual Juried Show at SOHO20 Gallery NYC.

Ms. Evans's line, YANA Handbags, equally exercises her ideals/aesthetics of art practicing. Her handbags have been featured in Essence, TimeOut NY, Nylon, Marie Claire, The Wendy Williams Show and the LA Times. The line has also been worn by R&B singers Kelly Rowland and Estelle.
On-site Live in Las Galerías from February 25 to April 4, 2015
"Through this residency at El Museo I will explore an extension of myself as a heightened version of a female archetype in an artistic environment. A pink sequins body suit, full make-up, lush flowers, and heels will become part of my daily working persona as I move up and down large ladders and podiums to create an over-sized wall installation that invades the standing space of the audience. Formal requests for mundane everyday items, such as pay stubs, to special artifacts, such as a letter from an old love, will be made on Instagram, Twitter and Facebook."
"My body and the audience involvement are essential elements of this work that will merge into a dialogue between the artwork and physical histories of the objects given to me. By asking museum patrons to submit their personal objects for me to incorporate into the installation space, I am interested in finding 'how' rather than 'what', art-meaning is to be constructed within this ephemeral and collective dynamic. I am also hoping the work will endorse the community and the artist as celebratory beings."
"This will be temporal, and site specific art making. In this way, for a brief moment, the ordinary -of our interior and exterior life- will become special and the overlooked will become evident. I hope to claim these honest, microscopic observations and dialogues amongst viewers. This series of art making is part of my continuous and direct attempt for a productive personal-human relations examination."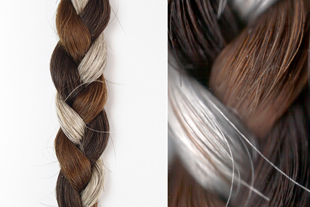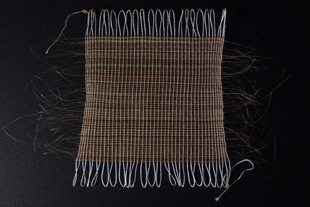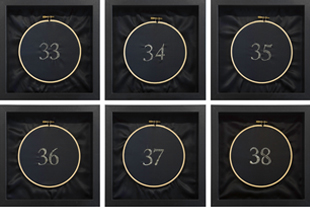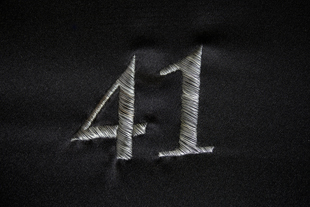 On-site Feb. 16 – April 30, 2016
Jessica Lagunas is a New York-based Guatemalan artist. She has exhibited internationally including biennials in Pontevedra, Spain; El Museo del Barrio, New York; Tirana, Albania; Cuenca, Ecuador; Caribbean, Dominican Republic; and Paiz, Guatemala. Her work has been in group shows at the Art Museum of the Americas, Washington, D.C.; the Bronx Museum of the Arts, New York; Jersey City Museum, New Jersey; International Festival of Contemporary Arts–City of Women, Slovenia; and in venues in the US, UK, Italy, Spain, and Latin America.

In 2008 she received a fellowship from Urban Artist Initiative/NYC; and has been a recipient of grants from Northern Manhattan Arts Alliance, NY, 2008-11. Other honors include the Bronx Museum's AIM program, 2005-6; and artist residencies from Lower Manhattan Cultural Council at Governors Island, NY, 2010; The Center for Book Arts, NY, 2012; and Wave Hill's Winter Workspace Program, NY, 2014.
On-site Live in Las Galerías from April 15 to June 10, 2015
"Most of my work deals with the condition of woman in contemporary society, questioning her obsessions with body image, beauty, sexuality and aging. With a minimalist approach — and mostly conceptually based pieces—I use different media such as installations, videoperformances, book arts, prints, and embroidery. Having grown up in Guatemala I have a strong connection to textiles. Lately, I have been interested in combining traditional/ancient weaving techniques with non-traditional elements such as hair. Since various years I been working with hair as a medium, not only as a carrier of DNA and means to individual expression, but to make a statement about aging and beauty.

The project for my residency at El Museo del Barrio is to create a collaborative tapestry made out of hair collected from three major sources: visitors to the galleries, staff of El Museo, and my own hair. The public will be asked to donate—if they wish to—strands of hair that will be woven into a larger piece thus uniting and merging all the identities of the participants. I will be using a portable 15" loom to create a long tapestry, 15" wide by the length that I will be able to weave during the residency."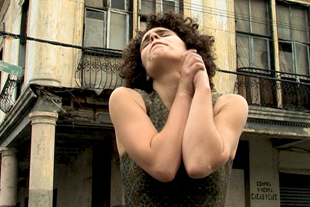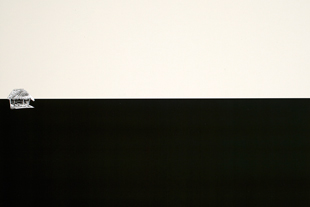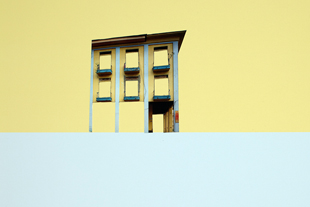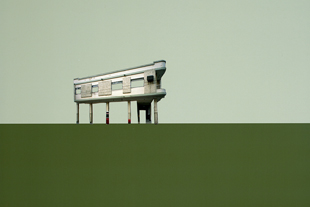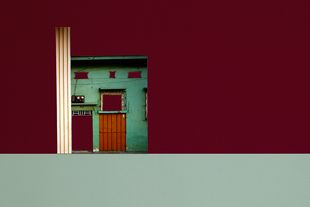 On-site Nov. 3 – Dec. 19, 2015 (Resumed Jan.19 – Feb 13, 2016)
Karina Aguilera Skvirsky is a multi-disciplinary artist who works in photography, video and performance. In 2010, she participated in There is always a cup of sea for man to sail, the 29th São Paolo Biennial, where she exhibited work from her project, Memories of Development. In 2014 she will be having solo exhibitions at Hansel & Gretel Picture Garden Pocket Utopia, NY, NY and DPM Gallery, Guayaquil, Ecuador.
She has received a Fulbright Award to go to Ecuador to complete a performative film project, "The perilous journey of Maria Rosa Palacios", in 2015. Skvirsky's work has been exhibited internationally in group and solo shows. She has received competitive grants nationally and has participated in numerous Artist in Residence programs.
On-site Live in Las Galerías from January 7 to February 14, 2015

"My work incorporates vernacular and constructed approaches to making art. In particular, I am drawn to the idiosyncrasies of memory and how personal histories intersect with politics and are contextualized by the time periods in which they are made. I research, create and perform archives slipping between record, the remembered and the reconstructed."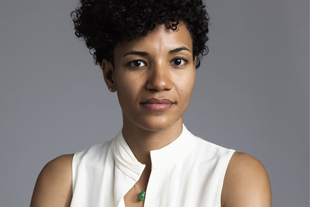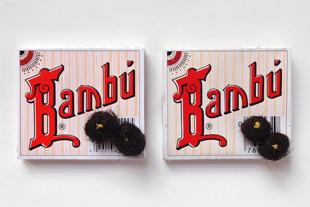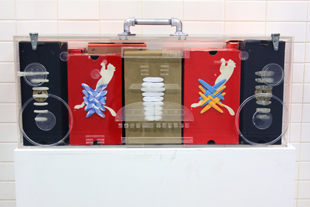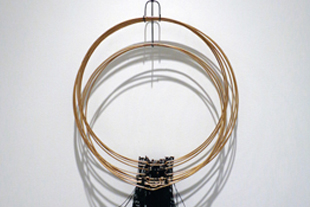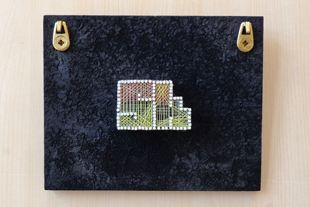 On-site July 20 – Sep. 30, 2015
Born in Puerto Rico, Medina received an MFA from Hunter College. Her work has been exhibited at such notable venues as Artists Space, Museum of Contemporary Art in Vigo Spain and the Bronx Museum. She has been awarded a residency at Yaddo in 2014, the Rome Prize in Visual Arts for 2012-2013 from the American Academy in Rome, a NYFA Fellowship in Interdisciplinary Art in 2012, and the Bronx Museum's Artist in the Marketplace residency in 2010.
On-site Live in Las Galerías from July 20 to September 30, 2015
"Glendalys Medina is an interdisciplinary artist and her work is about transcending the symbolic systems of language and image by investigating the role they play in forming identity. For the past several years she has been working on a project called The Shank that uses self-help techniques and Hip-Hop culture as the foundation of this investigation."
"In 2012, she created her own signature graffiti tag BlackGold. It is composed of 50 basic shapes taken from the face of a boom box, Hip-Hop's quintessential image. By using BlackGold stencil as a line she constructs drawings based on the Latin alphabet in her Black Alphabet Series. While at El Museo del Barrio she intends to create a mural based on that series and perform a lyric poem inspired by rapper Drake's 'Find Your Love' and 'Shut it Down'."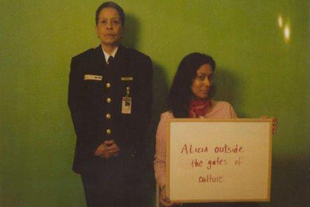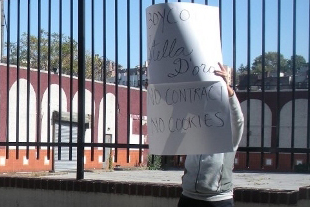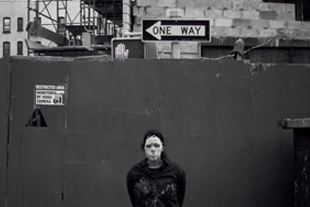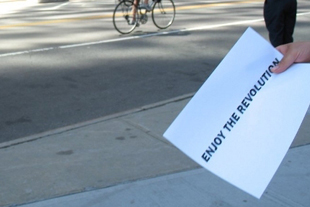 On-site Oct. 22 – Dec. 6, 2014
Alicia Grullón is a New York based artist from the Bronx. Currently, she is a part of inClimate an exhibition on climate change and the city presented under the auspicious of Franklin Furnace Archives and its founder Director Martha Wilson organized and curated by Regina Cornwell. Most recently, she was a presenter at the Queens Museum for the Open Engagement Conference in May 2014 and spoke about her green legislation project PERCENT FOR GREEN at the Association of Art Historians in London in April 2014. She completed residency programs with the Bronx Museum of the Arts, Arts Council Korea, Five Colleges Women's Studies Center, Volunteer Lawyers for the Arts and in Germany for Migrating Academies.

Grullón has presented at El Museo del Barrio for La Bienal (S-Files), Performa 11, Bronx Museum AIM Biennial, Art in Odd Places, and in Socrates Park. Her work has been funded by the Puffin Foundation, Bronx Council on the Arts, the Department of Cultural Affairs of the City of New York, Crompton Foundation and Franklin Furnace Archives. She was an artist fellow in 2013 with A Blade of Grass Foundation and Culture Push. In October 2012, Grullón received the Sol Sharvio Award for Emerging Artist in the Marketplace. Biographies include NY1 Noticias, ArtFAGCity, Brooklyn Rail and New York Daily News. She received a BFA from New York University and an MFA from the State University of New York at New Paltz.
On-site Live in Las Galerías from October 22 to December 6, 2014
"I create work that transforms how community and history are experienced. Inspired by citizen action movements, I use art to chronicle and witness. I am interested in exploring encounters between people and how they are locations where issues of race, class, gender, and activism open. I am drawn to current events and social issues where power relations or identity are in question. What my role is as artist in the community and how art can actively serve community are questions I explore."
"I pay particular attention to my work's intersections with photography, video and performance and how it borders between reality and theatricality, the staged and the documented. Borrowing from ethnography, I position myself as the observer and the observed and considers the documentation to be an anthropological event. Because much of my work is participatory, these projects become strategies for new ways of looking at culture. Beyond the practical, my interventions pertain to identity- to ideas of belonging, and not belonging."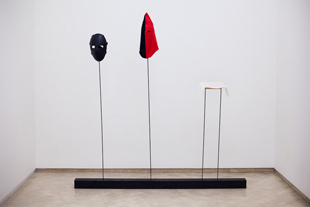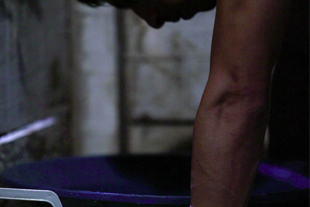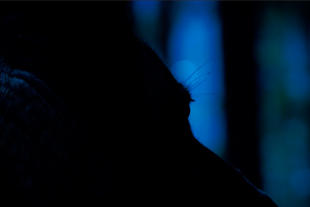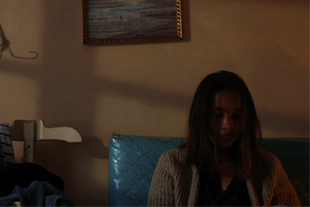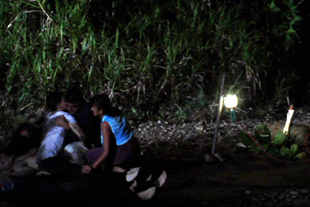 On-site Sep. 3 – Oct. 11, 2017
Mauricio Arango was born in Bogotá, Colombia and lives and works in New York. He is an alumnus of the Independent Study Program at the Whitney Museum and has participated in residences at the International Academy of Fine Arts in Salzburg, Austria; the MacDowell Artist Colony, US; and Museo El Barrio, New York. His films and works have been shown in multiple film and contemporary art festivals including most recently New Directors/New Films at the Lincoln Film Society and The Museum of Modern Art, New York; Kino Der Kunst, Münich; VideoBrasil, São Paulo; and Rencontres Internationales, Paris.
On-site Live in Las Galerías from September 3 to Oct. 11, 2014
"The tumultuous social history of my home country, Colombia, has led me to consider how deeply traumatic events can permeate the conditions of everyday life. Through my work, and particularly by means of allegorical and narrative devices, I explore the way violence alters our senses of place and time—two defining aspects of subjectivity.

Confrontations between light and darkness, duration and impermanence, and between humans, animals and their environments play out in my work.
My films, which are no longer than 20 minutes, normally take many months to complete, as they are shot in remote regions of Colombia with local actors and crew. In addition, I undertake all aspects of postproduction alone, because editing is a crucial part of my creative process. Photography and installation act as complements to my film practice; they share its economy of means and continue its search for balance between restraint and directness."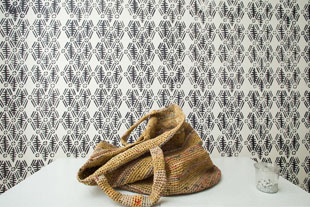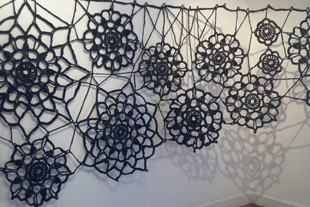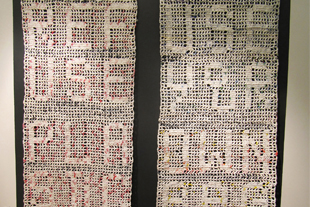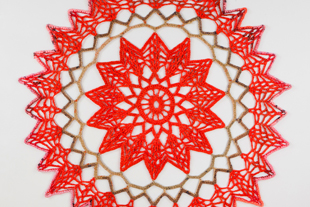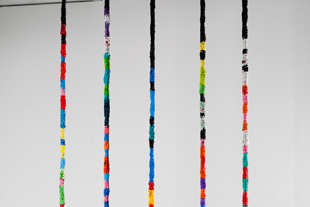 On-site July 9 – Aug. 16, 2014
Antonia Perez is a mixed media artist born and raised primarily in New York City, who attended the High School of Music and Art (now known as the La Guardia School of the Arts), where Raphael Montañez Ortiz was occasionally her substitute painting teacher. She briefly studied painting and printmaking at San Carlos, Escuela Nacional de Pintura y Escultura and then at Vancouver School of Art. In her twenties she worked with mural artists at El Centro Cultural de la Raza in San Diego, CA and has painted a number of murals collaboratively and individually. She is mostly known for her sculptures and installations made from crocheted grocery bags.

In 2013 she was selected as a Smack Mellon Hot Pick. She is the recipient of a 2011 Marie Walsh Sharpe Space Program Award and has had residencies at the Art Center, Rosenthal Library, Queens College and at Soaring Gardens, PA. She has exhibited locally and nationally, including in the Queens International, Queens Museum; the S-Files, the 2011 Biennial of El Museo del Barrio; Praxis International Chelsea, EFA Project Space, Parallel Art Space, and Storefront Bushwick. Most recently, her work was included in Women Choose Women Again at the Visual Arts Center of New Jersey, commemorating the 40th anniversary of Women Choose Women, an exhibition that marked the inception of the movement to exhibit the work of artists who are women. Perez received her Masters of Fine Arts from the City University of New York, Queens College in 2010.
"Much of my work has evolved from my practice of collecting discarded objects such as used plastic bags, household linens, tissue boxes and assorted detritus from the home or market that has the potential for conversion to something unexpected. Needlework, as a form of making and as a reference for imagery, is central to my practice. I am interested in the labor and the laborers associated with quotidian life and the discards and remainders that evidence the history of that life. Dishtowels stained and torn with use, a curtain faded from the sun or a colorful grocery bag brought home from shopping and thrown out, produce bags and baskets, old embroideries, weavings and crocheted items are all treasures to me." 

"I have been gathering and crocheting used plastic bags into various sculptural forms since 2008. This work is a reflection of my interest in textiles and their relationship to culture as well as the emotional responses elicited by color, texture, scale, form and pattern. Gathering reusable refuse is the first step in a method that is meditative in nature. Sorting, cutting the bags into strips and then crocheting them is a slow process of repetition and revision grounded in a life-long engagement with needlework. I make work that employs idioms of textile design, abstract painting, and minimalist sculpture and explores perceptions of culture and notions of utility, domesticity, beauty, meditation and labor."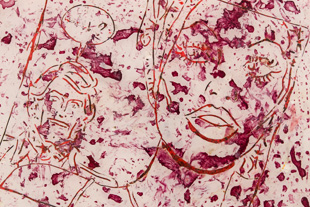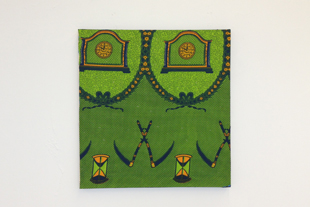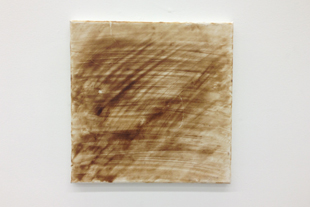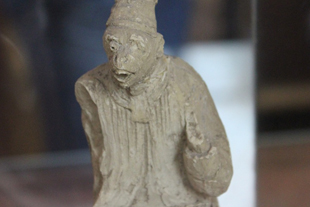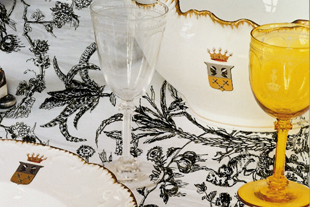 On-site May 21 – June 28, 2014
Coco Lopez (b. 1986, New York City) received her MFA from Hunter College in 2013 where she was a research fellow at The Artist's Institute. She is a recipient of the Graf Travel Grant, which she utilized to research exhibition design at the Royal Museum for the Congo in Belgium and the Troppenmuseum in the Netherlands. Her interdisciplinary research interests are tied to observations of biopolitical power.

In addition to her studio practice she has worked on projects with An Assembly, a Harlem based exhibition-making collective. She has exhibited at the Times Square Gallery, Cuchifritos, the Leubsdorf Gallery, Queens Museum of Art and the Bronx Museum of the Arts as part of the Third Latin American Biennial. She has lectured on the work of Ticio Escobar, the archetype of the tragic mulatta in Hollywood films, and contemporary art's ties to the state.
On-site Live in Las Galerías from May 21 to June 28, 2014
"An Assembly: The Conversationists consists of a rereading of Frederick Douglass's speech, Pictures and Progress, by invited guests. The invited artists will interpret this text and I will curate their artistic responses in my studio. During this residency I will also be working on a mural and installation as a response to the text."

"The conversations and artworks will function as an investigation into the ways socially engaged practice can reshape how histories are discussed. Having space at El Museo to work on this project would be intrinsic to its completion as it is physically and philosophically at the crossroads of my work."