Super Sábado is back! In celebration of immigration, join us for a fun-filled family day centered around migration and its positive impacts on the country and our local communities. Aimed at fostering a message of unity, this month's Super Sábado will include art making and movement workshops, and a live concert with Argentine psych folksinger Juana Molina. Súper Sábado esta de regreso! Acompáñenos a celebrar la inmigración y su potencial en un día familiar lleno de diversión centrandonos en la migración y sus impactos positivos en el país y nuestras comunidades locales. Con el objetivo de promover un mensaje de unidad, Súper Sábado incluirá talleres de arte y movimiento, un concierto en vivo con la cantante de folk argentina Juana Molina y más!
September's Super Sábado forms part of our month-long celebration of immigration, accompanied by Dreaming Up North: Children on the Move Across the Americas, on view through September 30, in our Cuentame Gallery.
SCHEDULE
Accessibility Program / Programa de Accesibilidad
SUPER SABADO EARLY BIRDS
11:00am – 12:00pm, Lobby
We invite families with kids on the autism spectrum to join us as we inaugurate Super Sábado Early Birds. Families can comfortably explore El Museo before it opens to the public (11:00am – 12:00pm) through sensory-guided gallery visits and hands-on workshops. Recommended for kids ages 5 to 12 years old. Siblings' welcome! Support for Super Sábado Early Birds is made possible thanks to the generous support of TD Bank. To RSVP, click here.  Invitamos a familias con niños en el espectro de autismo que nos acompañen mientras inauguramos Súper Sábado Early Birds. Familias podran tranquilamente explorar El Museo antes que se abra al público general (11:00 am – 12:00 pm) a través de visitas guiadas sensoriales y talleres manuales diseñados especialmente para niños dentro del espectro del autismo. Recomendado para niños entre las edades de 5 y 12. ¡Los hermanos son bienvenidos! Este programa especial es posible gracias al apoyo de TD Bank. Para reservar su espacio, haga click aqui.
Family Resources / Recursos para las Familias
ARTEXPLORERS FAMILY CORNER
12:00pm – 3:00pm, Lobby
Familias, stop by and pick up an activity card and explore objects related to our current exhibition. Familias, pasen a buscar tarjetas de actividades y exploren objetos relacionados con nuestra nueva exhibición.
Art Making Workshop / Taller de arte
MANOS A LA OBRA: En mi maleta llevo… (In my suitcase I have…)
12:00pm – 3:00pm, El Taller
When you travel or leave your home, what would you bring? Create your own maleta (suitcase) made of paper decorated with themes or items to bring with you on you journey! Take part in this fun and creative activity that looks at themes of migration and movement across the globe. Cuando viajas o si tienes que salir de tu casa, ¿qué traerías contigo? Crea tu propia maleta de papel decorada con temas o elementos que la quieres llevar en tu viaje! Participa en esta actividad divertida y creativa que examina temas de migración y movimiento a través del mundo.
Storytelling / Cuentacuentos
COLORÍN COLORADO… Pancho Rabbit and the Coyote: A Migrants Tale
1:00pm + 3:00pm, El Café
A young rabbit named Pancho eagerly awaits his papa's return from traveling up north to find work in the fields. When Papa does not return, join us on a journey as Pancho sets out to find him. Un conejo joven llamado Pancho ansiosamente espera el regreso de su papá después de que su papá se fue al norte para encontrar trabajo. Cuando papá no vuelve, Pancho se emprende en una interesante búsqueda de su papa..
Artist Activation / Presentacion de Artista
SILHOUETTES IN MOVEMENT AND TRANSITION w/ Blanka Amezkua
1:00pm – 3:00pm, Black Box Theater
Think about migration through the use of stenciled silhouettes, string and acrylic paint and create an original artwork with #artstar Blanka Amezkua. Guests are invited to think about the movement of the body and how these movements influence the way we experience the world around us. Piensa en la migración a través del uso de siluetas estampadas, cuerdas y pintura acrílica y crea una obra original con #artstar Blanka Amezkua. Los invitamos a pensar en el movimiento del cuerpo y cómo aquellos influye nuestra experiencia en el mundo que nos rodea.
Guided Visit / Visita Guiada
FAMILY TOURS
12:00pm + 2:00pm, Lobby
Join us for an interactive guided visit (30 min.) of our current exhibitions! Be sure to pick up an activity card to continue exploring Las Galerías and the Cuentame gallery. Space is limited. Acompáñanos en una visita guiada interactiva (30 min.)! No te olvides de recoger una tarjeta educativa para seguir explorando las galerías. Espacio limitado.
Concert / Concierto
Carnegie Hall Neighborhood Concert: Juana Molina
4:00pm – 5:00pm, El Teatro
In collaboration with Carnegie Hall's Neighborhood Concerts, we present psych folk singer Juana Molina. Juana offers a unique blend of abstract electronics layered with hints of alternative rock, twisted country, and dark blues. Seats are first come, first served. En colaboración con Carnegie Hall Neighborhood Concerts, presentamos la cantante folk psicológica Juana Molina. Juana ofrece una mezcla abstracta y única de la música electrónica con capas de rock alternativo, país retorcido y blues oscuro. Los asientos son primero vienen, primer servido. Learn More >
Super Sábado Early Birds is made possible thanks to the support of TD Bank.
Super Sábado Early Birds es posible gracias al apoyo de TD Bank.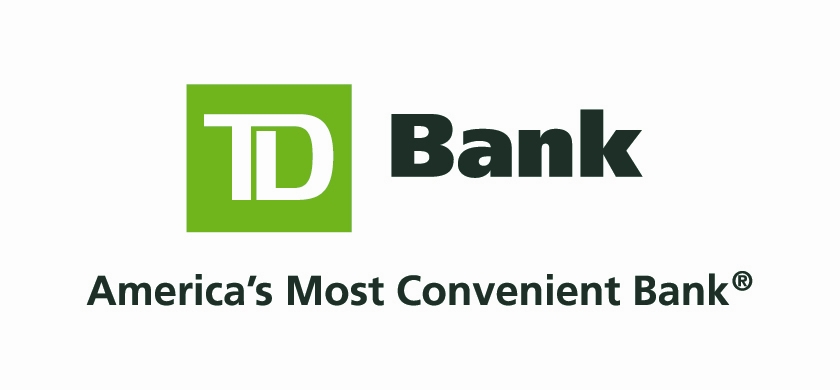 Photo by Valentina Glockner.