Vea a la Ciudad de Nueva York a través de los ojos del autor Pedro Sonderéguer, en colaboración con Dalina Alonso! Acompáñanos para una charla especial sobre su tercer libro, y primer libro visual, 'Momentos en Nueva York,' lo cual ofrece un guía visual repleta de fotos llenas de memorias, y sueños. Hecho para atesorar estos momentos.
Programa en Español.
ENTRADA GRATIS. Para reservar tu espacio, hace click aqui.
PANELISTAS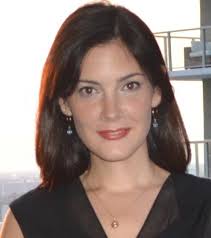 DALINA ALONSO
Nacida en el 1977, en Buenos Aires, Argentina, Dalina obtuvo su licenciatura en literatura por la Universidad de Buenos Aires. Ella tiene una licenciatura de profesora por la misma universidad, y hizo un estudio posgraduado en educación en la Facultad Latinoamericana de Ciencias Sociales (FLASCO).
MONICA V. PRANDI
Psicoanalista. Es licenciada en la Psicología y autora de publicaciones académicas y colaboradora en publicaciones especializadas. Es la fundadora y directora de la revista de cultura Letra Urbana…al borde del olvido, que acaba de cumplir 12 años. Ademas de ser directora del Centro Cultural Argentino de Miami, Monica investiga y divulga las ideas que permiten entender los estilos de vida contemporáneos que producen la ciencia y la tecnología, y se dedica a una práctica clínica privada en la ciudad de Miami.
PEDRO SONDEREGUER
Nacido en el 1975, en Buenos Aires, Argentina, Pedro obtuvo su licenciatura en literatura por la Universidad de Buenos Aires y es diplomático de Argentina. Ha publicado un libro de lingüísticas, "Lenguajes y manipulación lingüística" (Biblos. Argentina, 2015); y un ensayo, "Políticamente incorrecto" (Letra Viva, Argentina, 2016).
AUDREY R. WEYLER

Psicoanalista. Vive y trabaja en la ciudad de New York. Miembro de la International Association of Couple and Family Psychoanalysis. Obtuvo su Master's degree en Psicología Social por la Universidad de San Pablo, con énfasis en procesos grupales y psicoanálisis. Actualmente, esta obteniendo su doctorado en la Universidad de San Pablo, involucrada con investigaciones sobre subjetividad y migración.