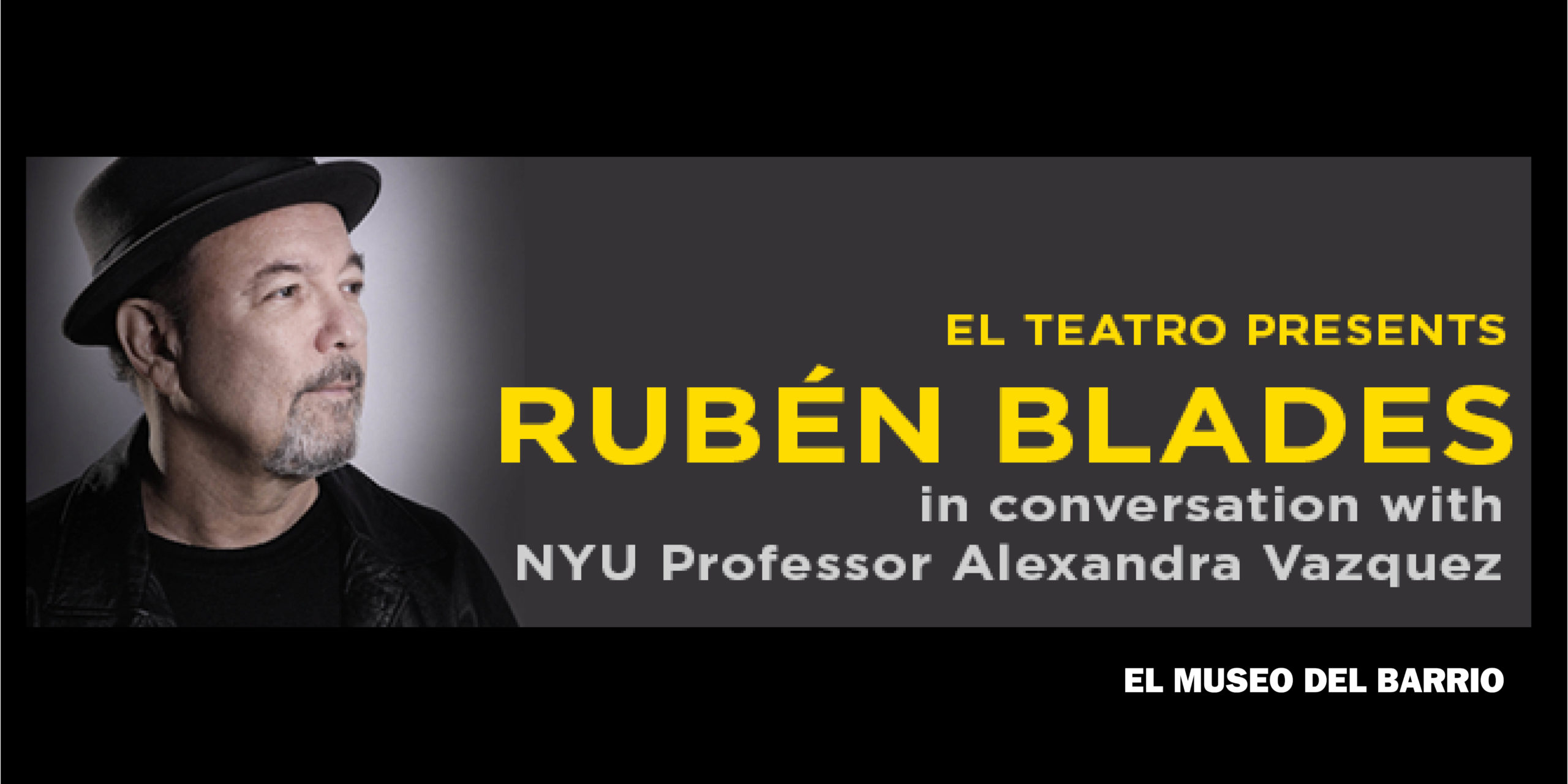 El Museo del Barrio launches the exciting  'El Teatro Presents' series in the stunning new theater with legendary singer, songwriter, actor, musician, activist, and politician Rubén Blades, in conversation with Associate Professor in the Department of Performance Studies at New York University, Alexandra Vazquez.
Free Admission | To RSVP, click here. 
First-come First-served for those who have RSVPd.

'El Teatro Presents' is a fresh series hosted in El Museo de Barrio's historic theater featuring intimate conversations and live performances highlighting the diverse talents and dynamic perspectives and voices of leading Latinx and Latin American, artists, entertainers, scholars and thought leaders.