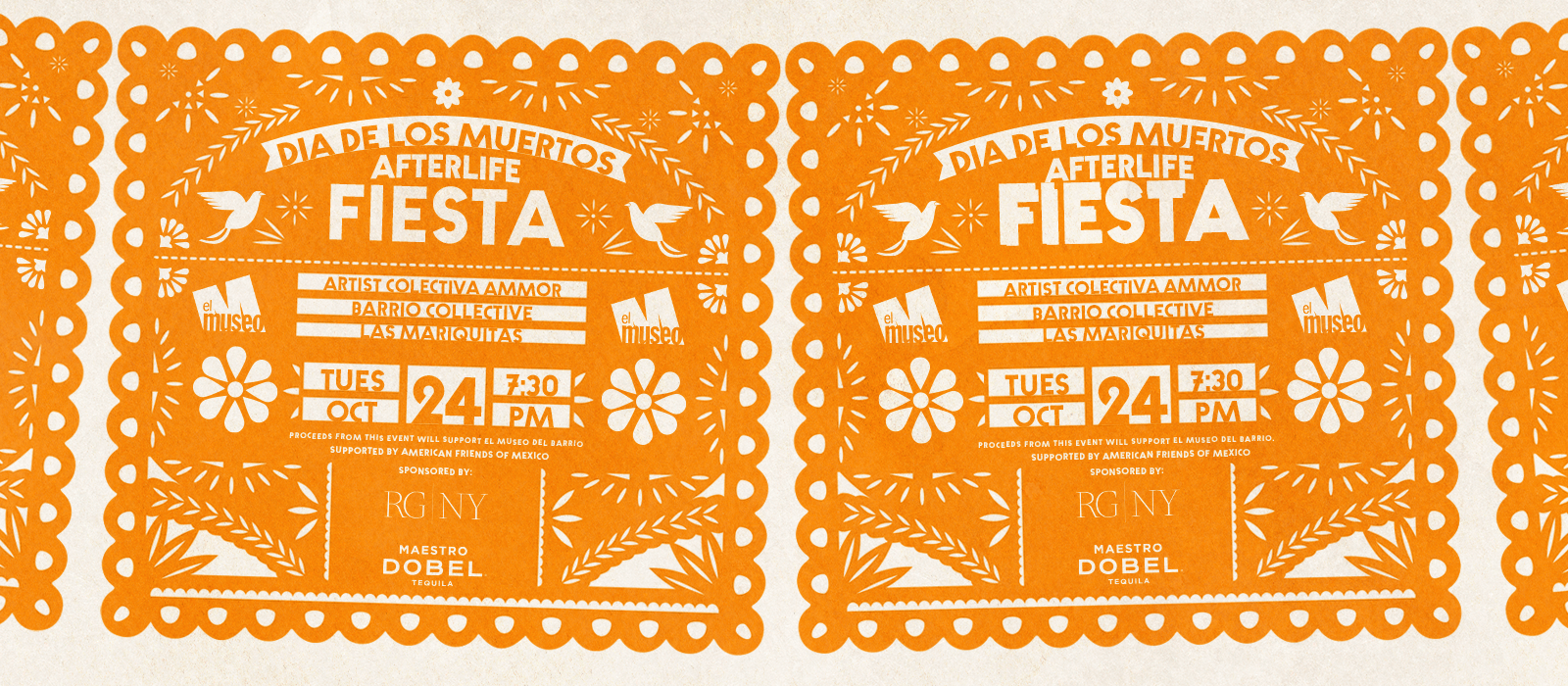 Let's get together at El Museo del Barrio for a fabulous Dia de los Muertos fundraising bash where timeless traditions cozy up with contemporary culture. This unique evening will lovingly highlight the vibrant tapestry of identities – queer, Afro-diasporic, and Indigenous – that make our community so special.
Dive into the beautiful tradition of altar creation with the lively QTBIPOC Artist Colectiva AMMOR. It's the perfect moment to reflect on our collective journey and truly soak in the present. And when the stars come out, let the rhythmic beats of Las Mariquitas, an awesome live band, and vinyl DJ set by Barrio Collective, lift your mood high.
Oh, and don't forget to enjoy the exquisite handcrafted Maestro Dobel tequila and a specially selected range of wines by RGNY. Each sip is a toast to our wonderful and diverse community.
Our Dia de los Muertos isn't just a party; it's a warm tribute to life, memories, and the beautiful blend of cultures that define us all. Come be a part of this sincere and joyful celebration, and support the amazing mission of El Museo del Barrio. See you there in the spirit of celebration and remembrance!