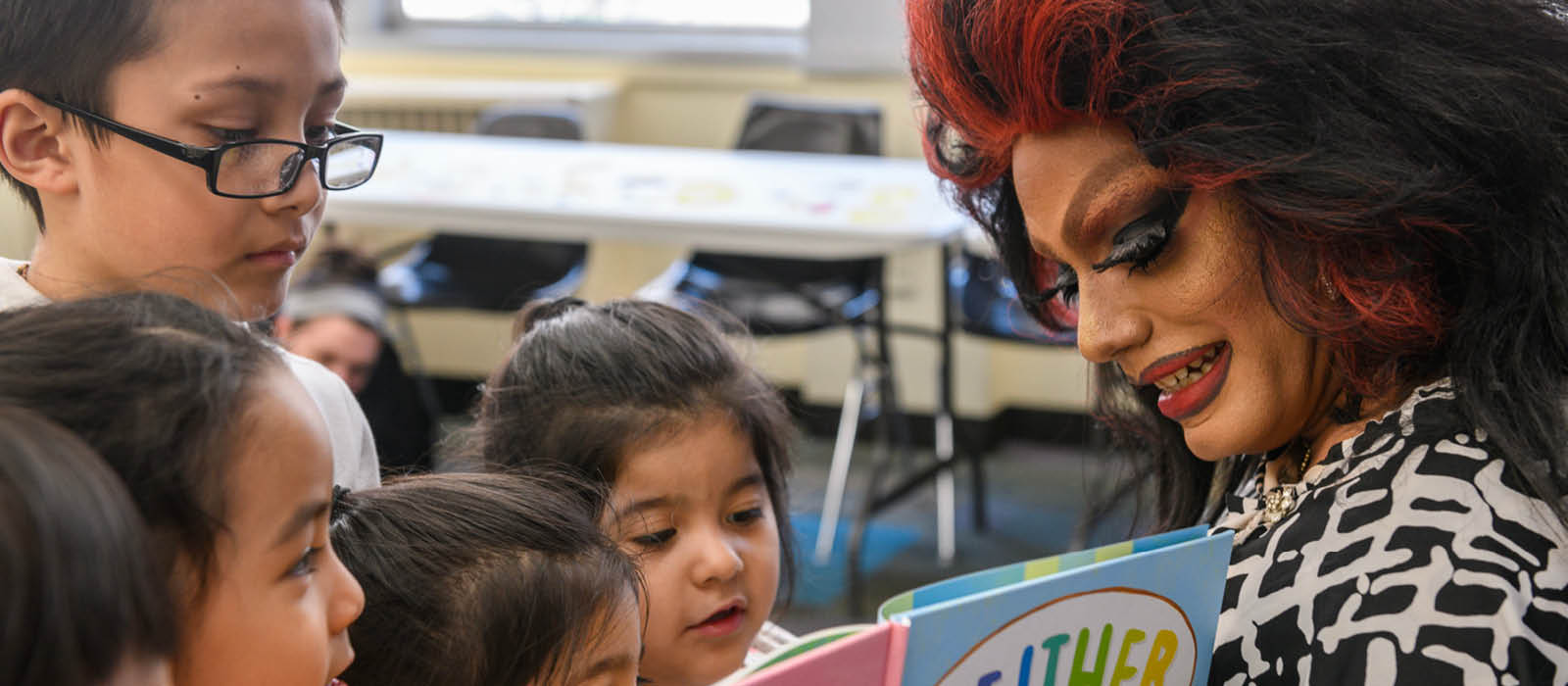 Hola! El Museo is excited to present Coquí Club, an interactive bilingual program for our tiniest visitors facilitated by our museum educators featuring storytelling, discussion and an art making workshop.
June is LGBTQIA Pride Month. To celebrate, we invite families to join us for a special Drag Story Hour edition of Coqui Club! Through fun and fabulous educational experiences, Drag Story Hour programs celebrate gender diversity and all forms of difference to build empathy and inspire children to express themselves freely. We will be reading a story inspired by Pride and all the forms of love that exist around us. Come join us in the fun and remember that El Museo is a welcoming and inclusive space for all. Put on your Coqui crowns and get ready to have a great time! Recommended for children ages 3-5.
FREE ADMISSION | To RSVP, click here.
Preregistration is required for each child. Due to space limitations, if you reserve a spot and are unable to join, please cancel your registration in advance so spots can open for others. Event capacity is 15 children. No need to register adults.